---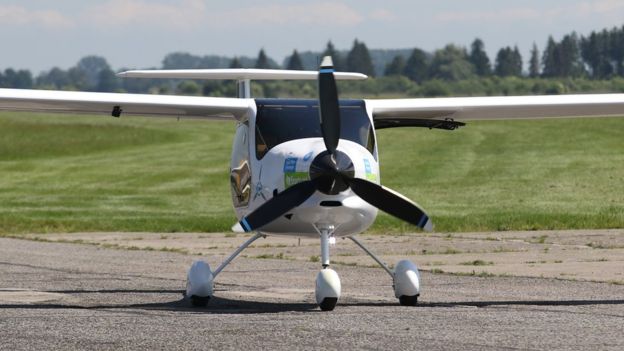 ---
---
Technologies of the future at Le Bourget: electric unmanned vehicles and engines that will change the airplanes. Part 3
Airbus and Boeing develop on their own projects in this field and also support third-party start-ups.
At Le Bourget Air Show each company brought per one unmanned passenger machine that in the future may become, for example, city air taxi.
Drone Vahana of Airbus Company as well as Autonomous Passenger Air Vehicle of Boeing Corporation have already made first test flights but in Paris they were presented only at the ground exposition.
---
Project of the innovative Airbus in the Silicon Valley A cubed works over the project of passenger drone for several years already.
According to the scheme Vahana is convertiplane, i.e. flying machine that takes-off as helicopter and then turns the engines and moves as airplane further.
Autonomous Passenger Air Vehicle uses scheme of the "copter", i.e. machine with fixed engines and screws that are directed upwards.
Flying program at the Air Show is not the quietest event. Even civilian jet airliners with modern noiseless engines during the take-off make quite loud noise.
On their background white airplane Alpha Electro of the Slovenian Company Pipistrel that is flying almost noiseless looks a little strange.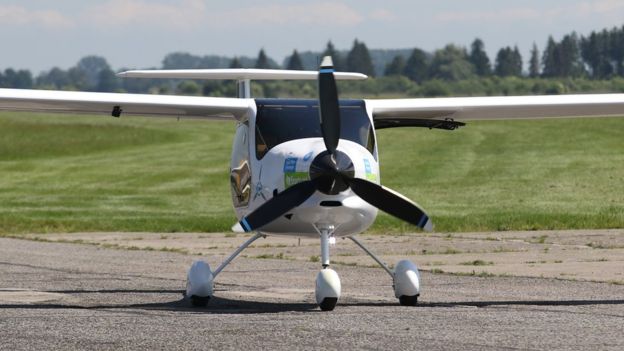 Pipistrel creates several various electric airplanes at once. Alpha Electro was created to train future pilots.
Entire structure of the airplane was submitted to the task of weight saving in order to extend the time spent in the air – during the landing was notices that even light side wind turns it around.
Nevertheless as engineers affirm the airplane is quite easy to be controlled and it may spent in the air one hour leaving reserve of energy for 30 more minutes of flight.