---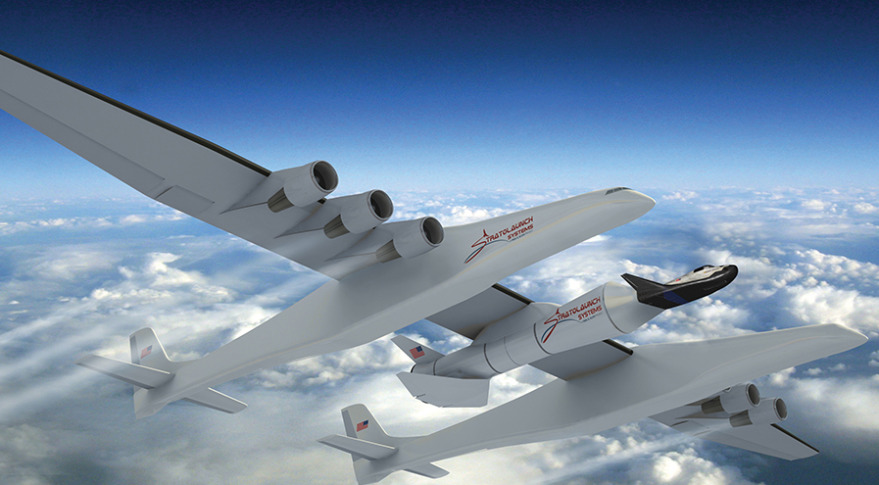 ---
---
The airplane with the longest wings has passes through new tests
Recently Stratolaunch Systems company has rolled out prototype of its' giant aircraft out of the shelter for new tests.
The airplane with the longest wings was engineered by Stratolaunch Systems. It is giant two-decked airplane: its' weight is 226.8 tones, maximal take-off weight – 589.7 tones and the wing span – 117.3 meters, body length – 72.5 meters. It is expected that the machine will be used as platform for small rockets firing from stratosphere to low earth orbit.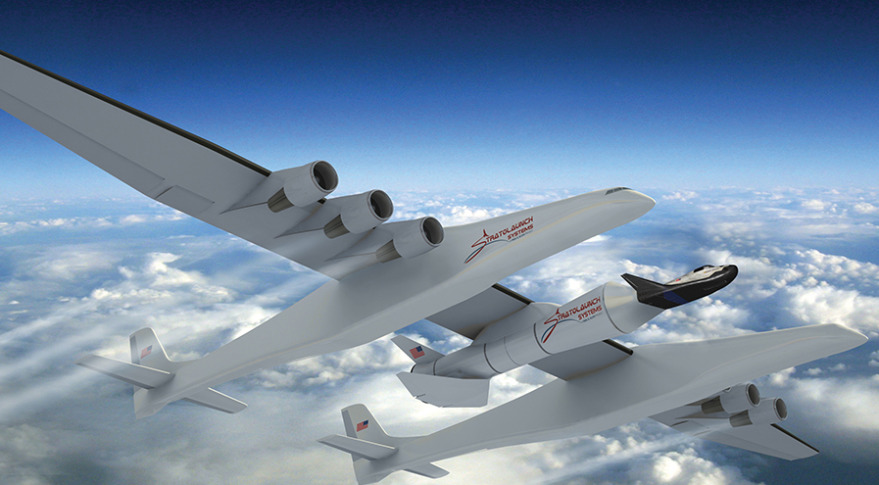 ---
The airplane has six engines that were successfully tested in the autumn of 2017. In February Company has accelerated the airplane to 40 knots (74 kilometers per hour) during test running on the flight strip.
In April Stratolaunch Systems on the 34th Space Symposium in Colorado Springs, USA informed that its' airplane may take first flight this summer but first the airplane has to go through several series of test running (the airplane should go through five such series).
Another – the third series – company planned to make during previous weekend. The airplane was rolled out the shelter and several tests were made, however test running wasn't made. Specialists have successfully made other tests of the machine: refueling of the airplane, engine tests and communication tests.
So, the airplane still has to go through three series of running on the flight strip. When they will take place and when the first flight of the giant airplane should be expected is not specified as of yet.