---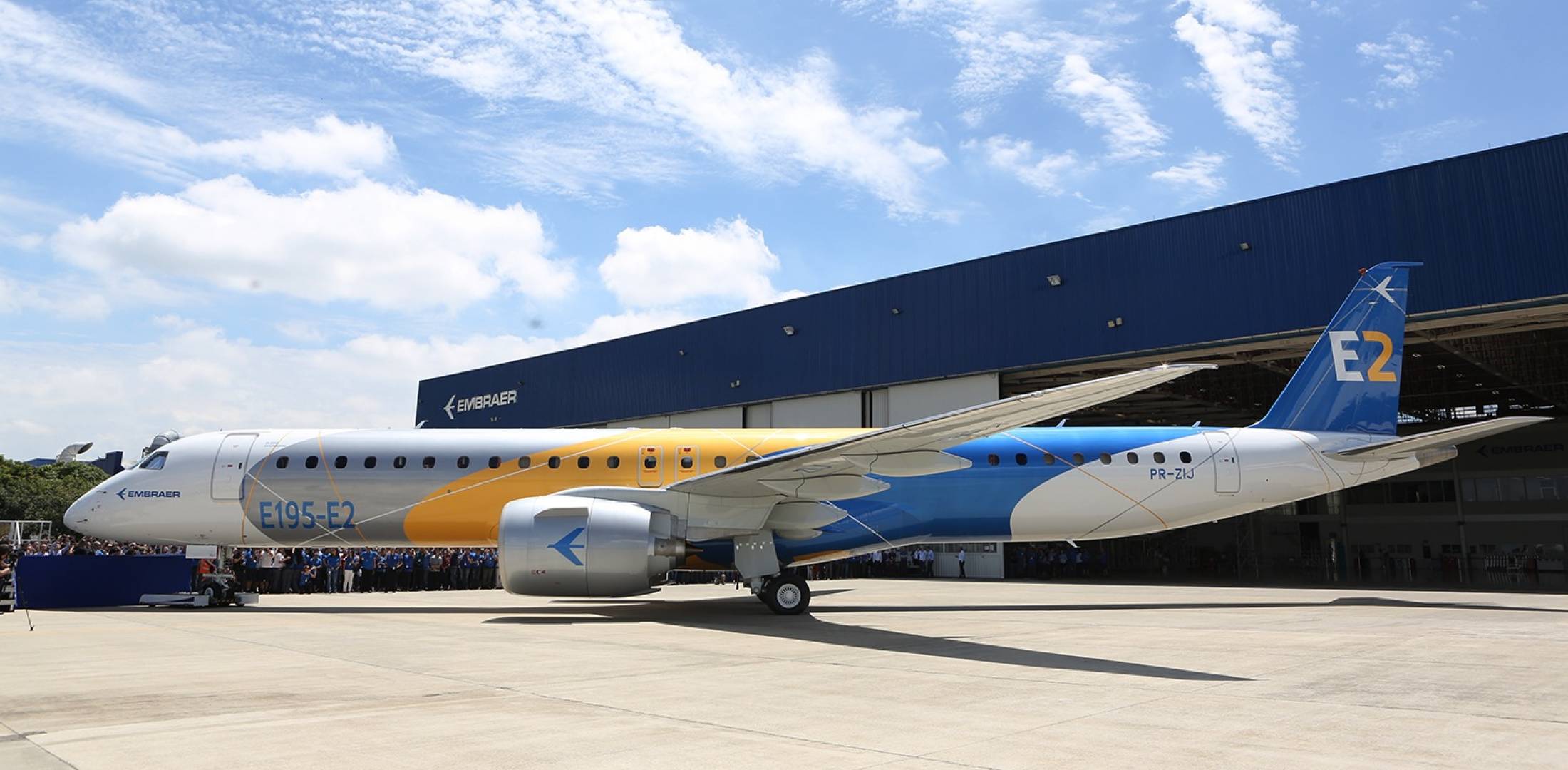 ---
---
The biggest commercial airplane Embraer has got certificate. Part 1
Re-engined narrow-body Embraer E195-E2 the biggest commercial airplane ever manufactured by Brazilian aviation company has got certificates of aviation authorities from Brazil, Europe and USA at the same time. It will allow Embraer beginning deliveries of 146-seats airplane at the second half of 2019.
Family of re-engined airplanes E-Jet E2 was presented during Paris Air Show 2013. Embraer E195-E2 is the second airplane in the line that went through certification after E190-E2. It should be mentioned that for the first time this airplane was delivered to Customer last year and the last airplane in the family – E175-E2 should be introduced into operation in 2021.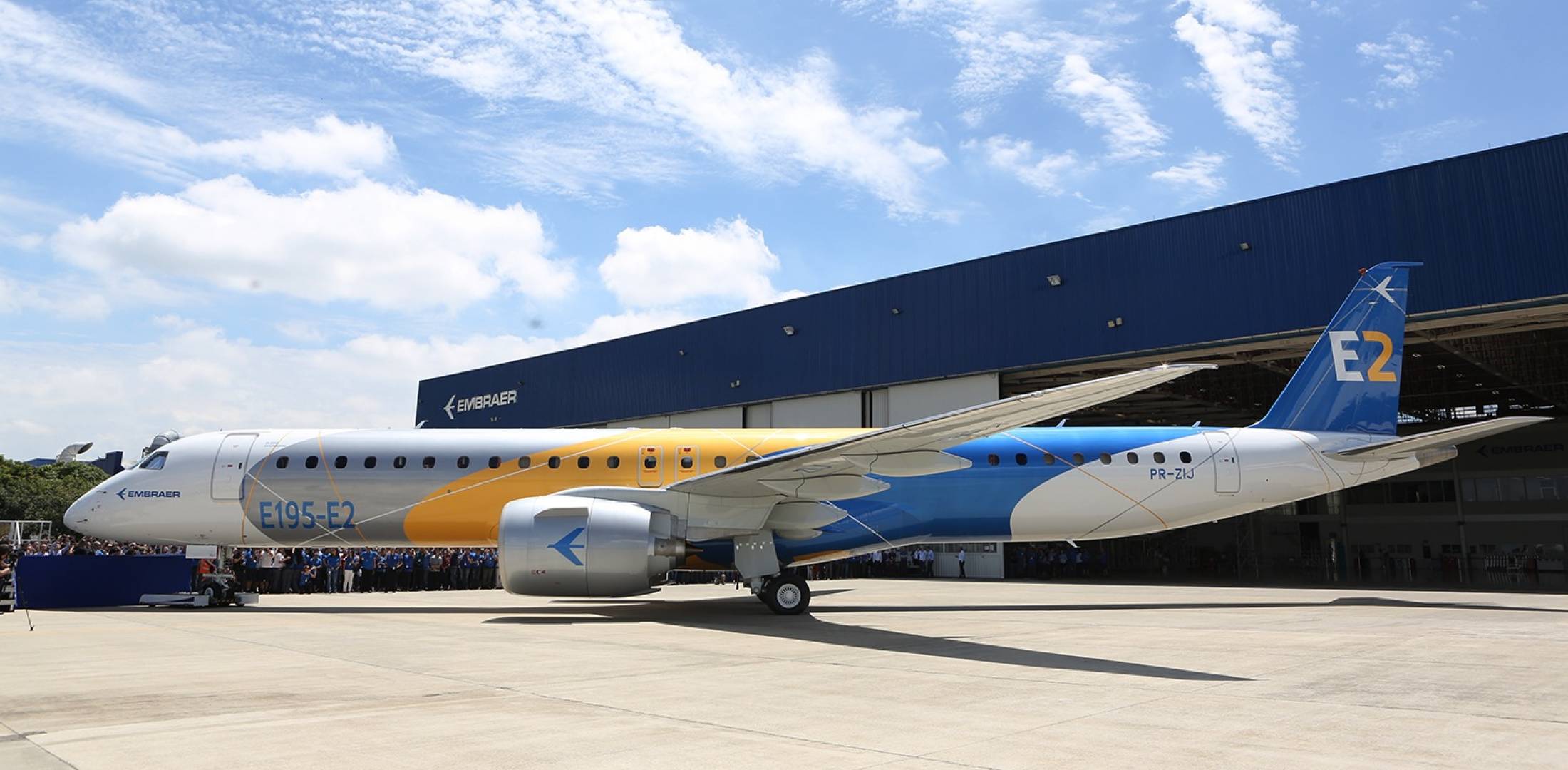 ---
Embraer E195-E2 is equipped with turbo-prop geared engines Pratt & Whitney PW1900G. According to the data of Aviation Company the most capacious representative of E-Jet E2 family may accommodate up to 146 passengers in one-class configuration on the distance of 4820 kilometers. For reference: E195 that represents first generation of regional aircraft Embraer is able to take on board 124 passengers and has flying range of 4270 kilometers. Besides, new airplane is equipped with fly-by-wire system, new wing and landing gear.
According to Embraer tests showed that E195-E2 consumes by 1.4 % less fuel than it was assumed at the beginning. In such a way fuel consumption of the new airplane on one seat is 25.4% less than of the E195.