---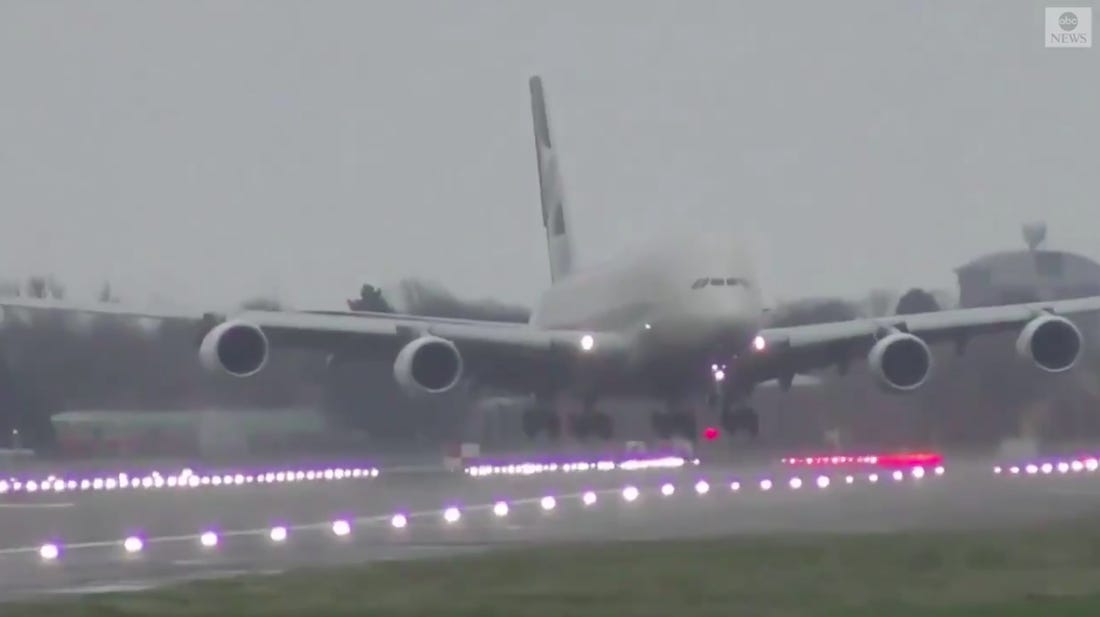 ---
---
The biggest passenger airplane in the world that was landing in Heathrow airport during storm has "like hanged" above the landing strip
On February 15th passenger airplane of Etihad Airways company that made flight from Abu-Dhabi to London landed in Heathrow airport during storm Dennis. Video of landing was posted on SpeedbirdTV YouTube channel.
The video shows how during stiff wind airplane is like hanging for several seconds above the landing strip and lands angle wise. Such landing from the side looks very fascinating but it is not something unusual. It appeared that passengers had to live through several unpleasant moments. After successful landing passengers thanked pilots in social media.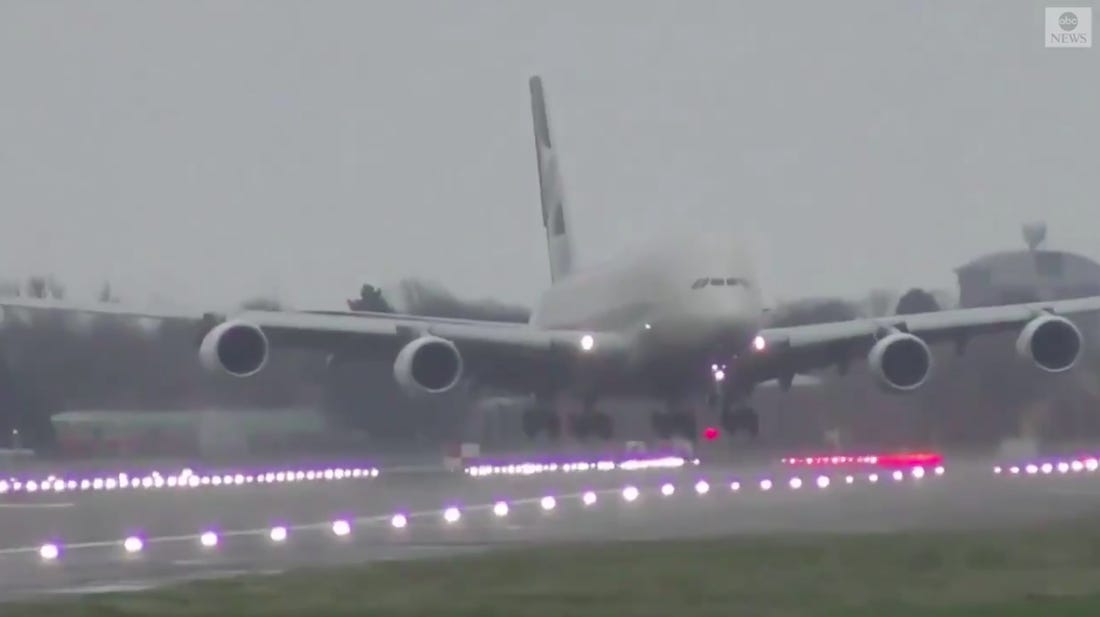 ---
Airplane the landing of which during storm in Heathrow airport was filmed is the biggest passenger airplane in the world Airbus A380.
Storm Dennis became the second storm that swept down on Great Britain for the last month. It began last weekend and was accompanied by heavy rains (in some regions fell more than half of monthly precipitation norm), floods and wind gusting to 146 kilometers per hour. Hundreds of air flights have been cancelled, railway traffic was stopped on tens of directions.