---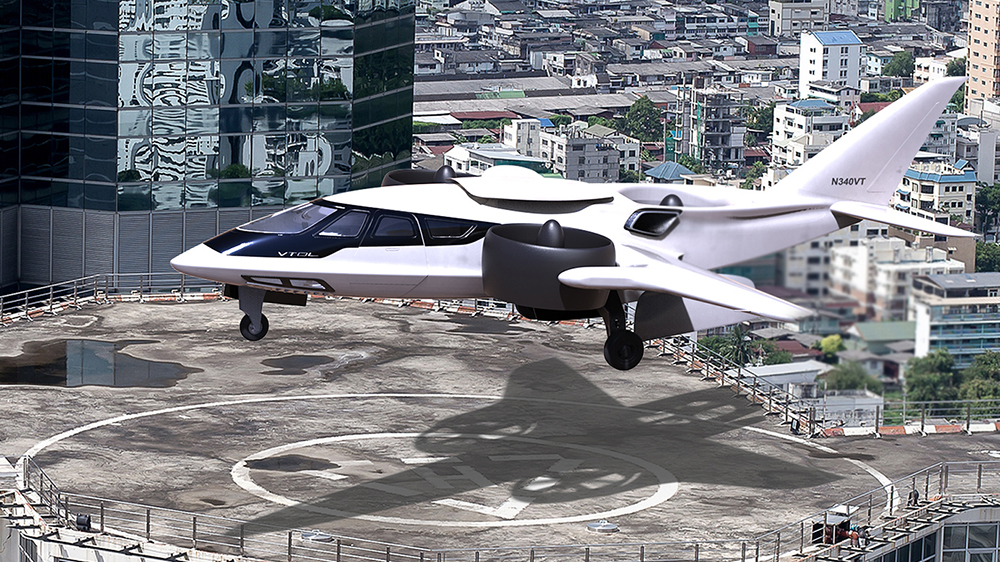 ---
---
Three-fan hybrid airplane will get turbo-prop engine
Perspective American hybrid three-fan airplane TriFan 600 elaborated by XTI Aircraft company will receive helicopter turbo-prop engine Catalyst.
As Flightglobal informs XTI Aircraft and GE Aviation the engine engineer intend to determine construction of the engine unit for perspective airplane shortly.
Hybrid airplanes make flights with the help of electric engines the power of which may be arranged in two methods: series and parallel. In the first case electric generator is used for batteries charging and board systems power, electric engines are powered by the batteries.
---
With parallel connection circuit generator provides batteries charging, electric engine and flight hardware power simultaneously. Both connection methods allow use of the mode of fully electric flight during which generator switches off. Namely one of these connections for TriFan 600 is going to be selected by engineers. Turbo-prop engine Catalyst on the airplane will be responsible for generator cranking. Other details are not specifies as of yet.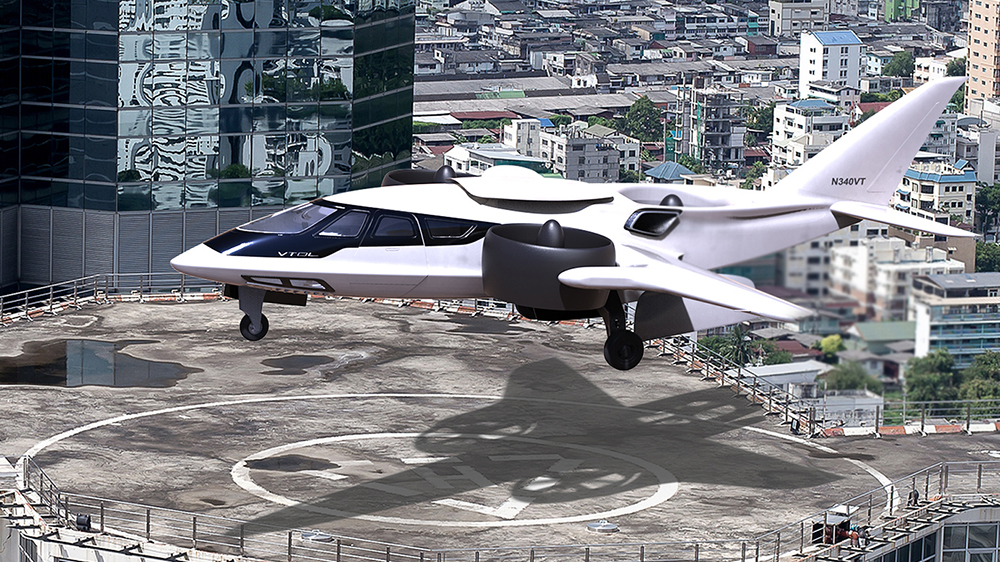 Catalyst engine is elaborated from 2015 and tested from 2017. It is engineered to be installed on turbo-prop airplanes. The power of the engine unit is 1300 hp. Besides TriFan 600 new engine is planned to be installed on passenger airplanes Cessna Denali.
At present moment hybrid airplane TriFan 600 exists in the form of scaled-down prototype. It is tested from February of the current year. Altogether the prototype of the airplane has made 20 flights already. Shortly XTI Aircraft will begin assembly of the full-sized prototype of the airplane that is planned to be launched at the end of 2020.
In TriFan 600 two fans are located between special lobes on the front wing edge and the third one is located in the tail. Wing fans will rotate but the tail will be static and will be located parallel to the ground surface. After take-off wing fans will smoothly rotate for 90 degrees accelerating the airplane.
After gaining course speed for the flight will be used only the front props, the tail fan will b closed with the doors in order to reduce air resistance of the airplane. TriFan 600 as it is expected will be able to carry up to 12 passengers. The course speed of the flight will be about 340 knots. The airplane will be able to make flights for the distance of more than 2.8 thousand kilometers.