---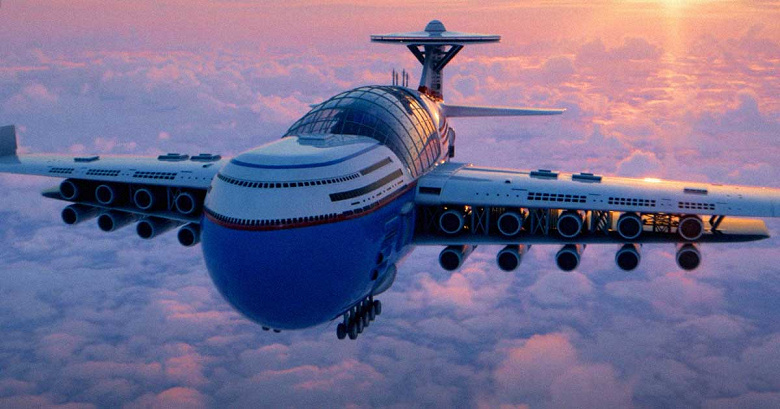 ---
---
Transport of future – concept of flying hotel Sky Cruise for 5000 passengers was presented
Flying hotel Sky Cruise will be able to stay in the sky for years.
Sky Cruise is flying hotel on nuclear power invented by Hashem Al Ghaili, Yemeni engineer who presented his vision of the airplane with artificial intellect capable to transport up to 5000 passengers and fully change industry of the hotels and aviation.
Project creator was inspired by paintings of the artist Tony Holmsten. Concept and visualization were made by Hashem Al Ghaili. According to his idea Sky Cruise will be equipped with 20 nuclear engines based on nuclear fusion that will solve the problem of carbon dioxide emissions into atmosphere. Also, airplanes will need pilots. Though Sky Cruise will be controlled by system of artificial intellect person will be able to take control at any time.
---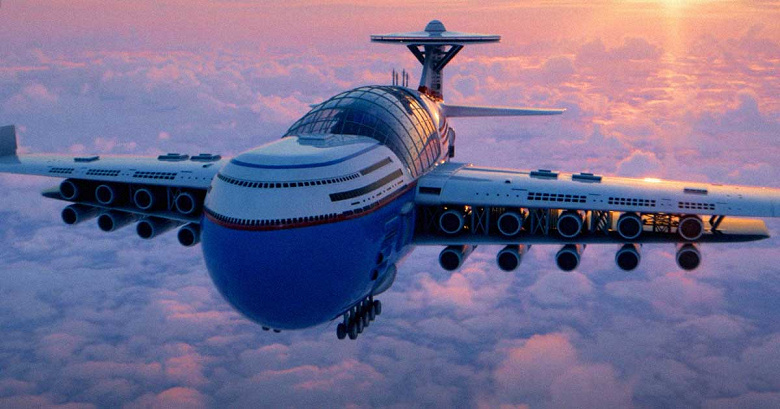 In the video Al Ghaili explains in details about Sky Cruise that will be able to stay in the air during several years without landing. Delivery of passengers and various cargos will be made by commercial flights from the airports all over the world.
Al Ghaili named the airplane that will include panoramic hall with 360-degree vision of the sky "transport of future". The hall will be connected by elevator with main entertaining space where shopping, sport centers, basins, restaurants, bars, children's playgrounds, theaters and cinemas will be located. The hotel will also have rooms for business meetings and special events, for example weddings.
Turbulence also will not be a problem as airplane uses artificial intellect for detecting and preventing air turbulence. In case of finding vibrations system automatically generates anti-vibration that works similar to the noise reduction technology allowing Sky Cruise to overcome turbulence zone easily. One question remains: how to lift Sky Cruise to the air?