---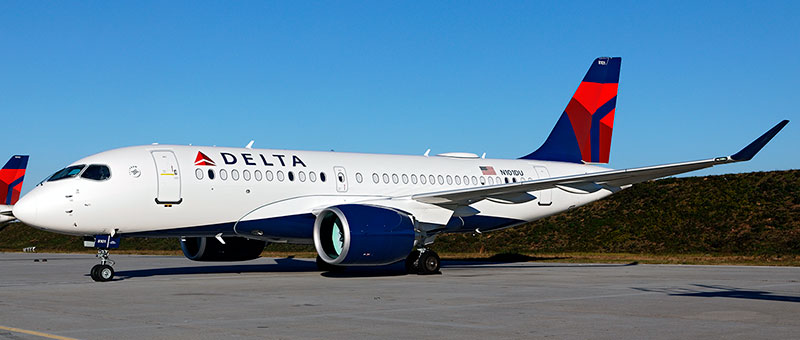 ---
---
Airbus A220-100 Delta AirLines. Photos and description of the plane
Passenger airplane Airbus A220-100 (that initially had the name Bombardier CS100) is the base model of the family of narrow body airplane Airbus A220 (earlier – Bombardier CSeries) constructed by Canadian aviation company Bombardier.
In July 2018 was announced the change of the name of entire family of airplanes to Airbus A220 that became result of collaboration between Canadian manufacturer and European airline consortium Airbus in promoting new airplanes on the word markets.
Airbus A220-100 is airplane for operation on the medium-haul routes with small passenger turnover that is not enough for loading bigger airplanes Airbus A320 and Boeing 737.
---
---
Photo Airbus A220-100 Delta AirLines. High quality fotos
---
Usefull information about "Delta AirLines"
---