---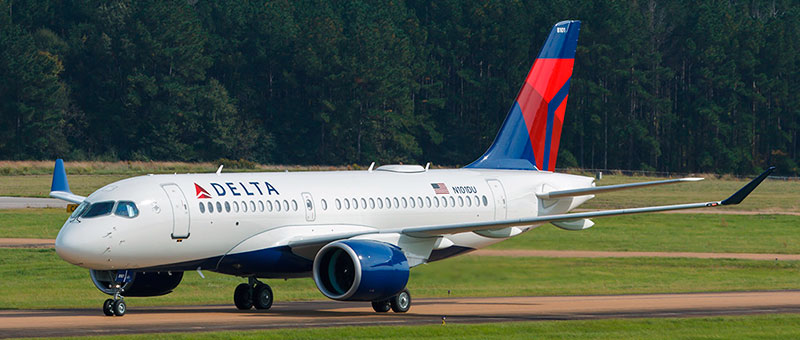 ---
---
Seat map Airbus A220-100 "Delta Air Lines". Best seats in the plane
Airbus A220-100 operated by Delta Airlines offers seats of three classes.
Seat map of the Airbus A220-100 (CS1) V1

First Class
Most comfortable seats are located in the first three rows. There are the seats of the first class. These seats have 2-2 configuration, so the first class may accommodate 12 passengers. The seats of the first class have 36 inches pitch and 21 inches width. Unlike Comfort+ and Main Cabin, first class seats were graced with padded black armrests on both sides, which were quite supple. Each seat had access to a 110v power port and USB ports (fixed to the IFE display)
Passengers of the seats of the 1st row may feel discomfort because of the lavatory and galley area located in front. Also these seats have mo floor storage during take-off and landing and are located at a bulkhead.
---
First Class photos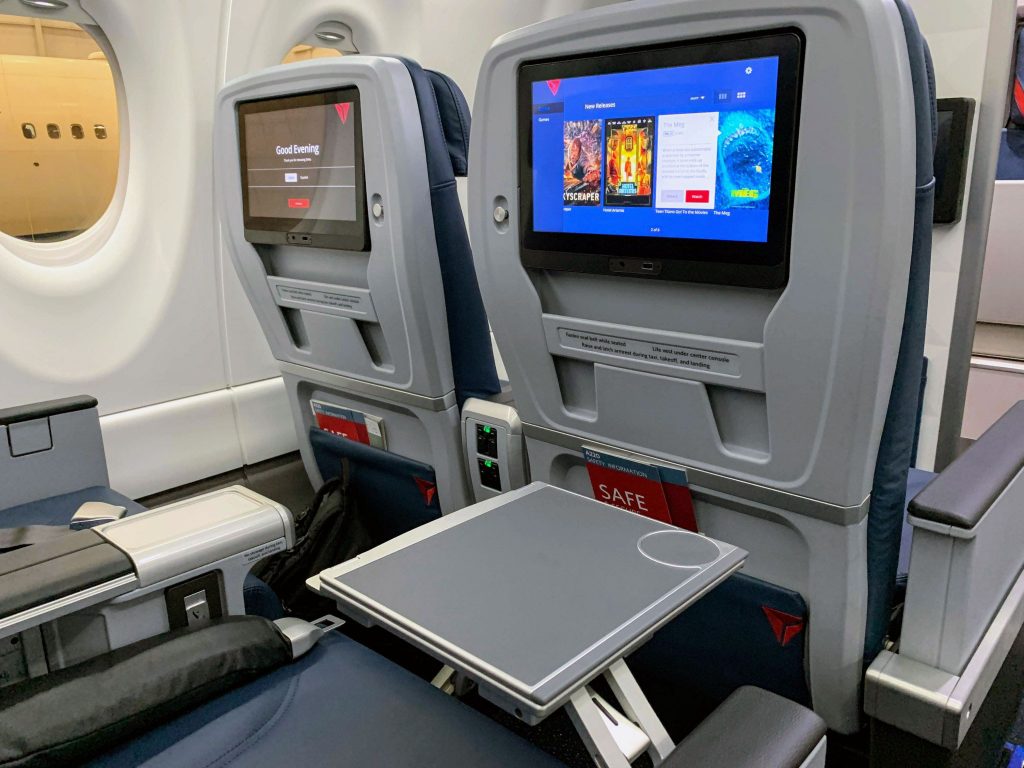 Comfort+ Class
Behind First class seats 15 seats of Delta Comfort+ class are located. These seats are separated from First class seats with a bulkhead located at eye level. These seats have 32 inches pitch and 18,6 inches width. However, the width of the seats of the 10th row is reduced a little because of the tray tables that are built-in the armrests making them immovable. These seats were identical to economy seats in terms of width and layout, but offer additional space for passengers' legs.
Comfort+ Class photo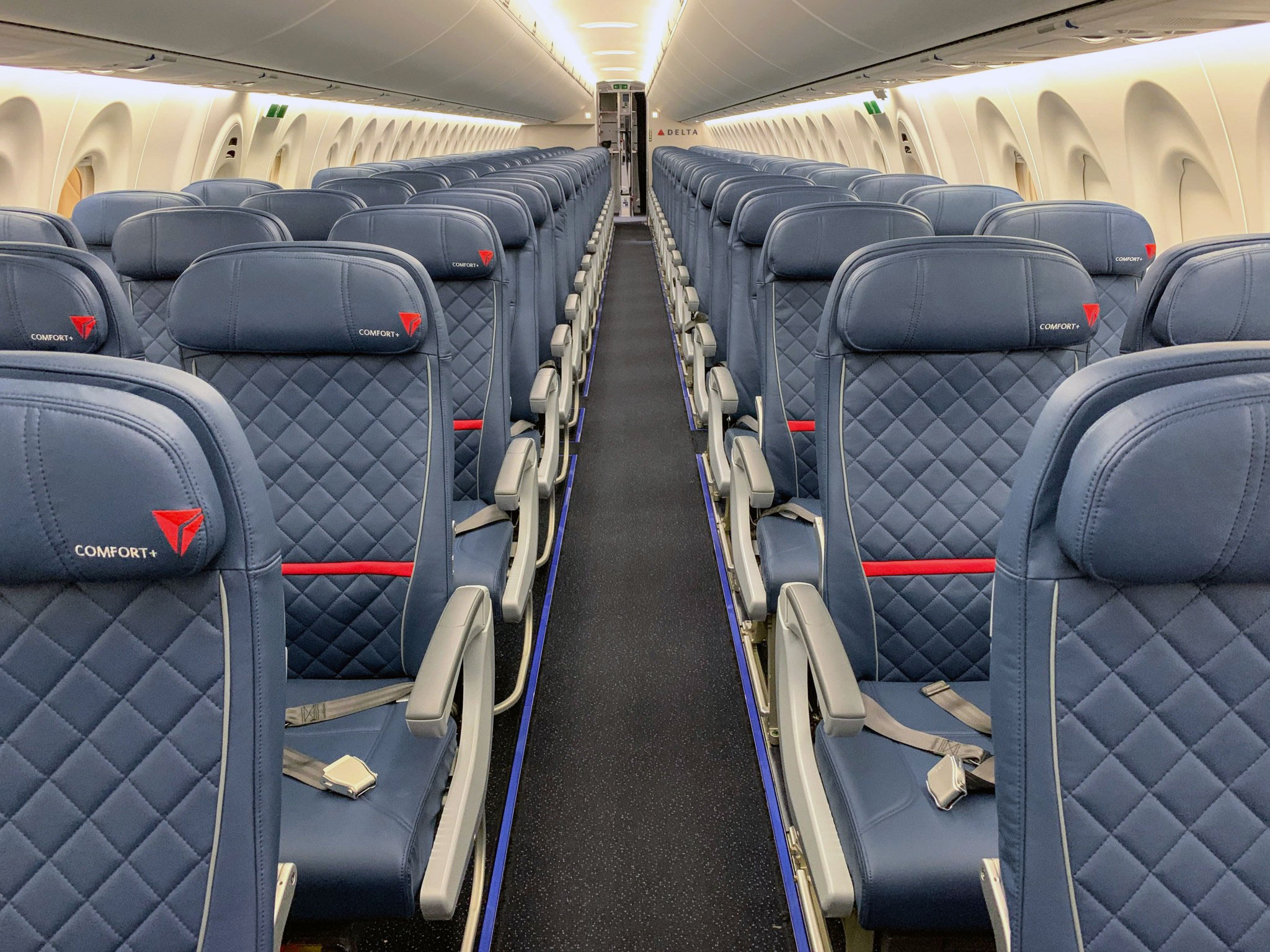 ---
Economy Class/Main Cabin
Economy class may accommodate 82 passengers on standard seats that have 30-32 inches pitch and 18,6 inches width.
Because of the exit row located behind the seats of the 14th row have limited recline.
4 seats of the 15th row offer extra legroom and personal space to passengers. The seat back of the seats 15CD has limited recline.
The best seats of the economy class are the seats of the 16th row. Passengers of the seats 16CDE will take advantage of extra space for their legs and additional personal space because the seats in front have limited recline.
The only disadvantage of the seat 28C is close location to the lavatories.
Due to the wall located behind the seats 28AB these seats have limited recline and are considered bad seats.
Limited recline, reduced personal space when the seats in front are in reclining position and noise from lavatories and galleys located behind make the seats 29CDE bad seats.
Main cabin photos
---
Usefull information about "Delta AirLines"
---