---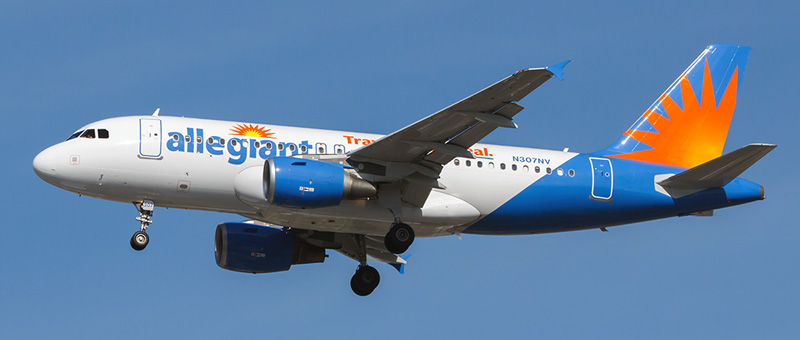 ---
---
Airbus A319-100 Allegiant Air. Photos and description of the plane
"Allegiant Air" operates 37 aircrafts Airbus A319-100. Airbus A319 is narrow-body airplane for medium-haul airlines constructed by aviation company Airbus S.A.S.
Airbus A319 is modification with shortened body due to reduction of number of passengers seats by 2 rows. First flight of experimental Airbus A319 took place on August 25th 1995.
Commercial use began in April 1996.
---
Despite the fact that from the moment of A319 appearance 20 years have passed the airplane is always upgraded in accordance with requirements of the current time. At present moment Airbus offers new modification A319 NEO with renewed engines and improved wing.
More about age of the each airplane:
Airbus A319-100 +
---
Photo Airbus A319-100 Allegiant Air. High quality fotos
---
Usefull information about "Allegiant Air"
---