---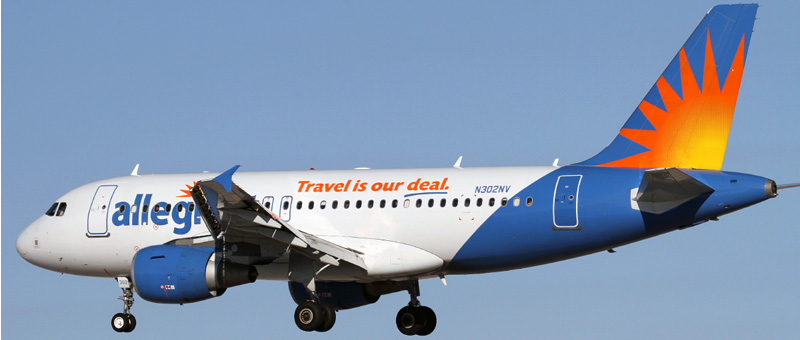 ---
---
Seat map Airbus A319-100 Allegiant Air. Best seats in the plane
Airbus A319 operated by Allegiant Air may accommodate 156 passengers in economy class of 2 categories: legroom + and coach.
Seat map of the Airbus A319 (319)

All the seats on this airplane have 3-3 configuration.
---
Passengers of the seats of the 3rd, 12th and 14th rows are referred as legroom+ seats. Passengers of these seats will take advantage of extra space for their legs. An extra charge should be paid to reserve these seats. Among disadvantages of these seats: lack of floor storage during take-off and landing and reduced width as the tray tables are built-in the armrests making them immovable. Close location of the galley and lavatory will also represent a problem to passengers of the seats of the 3rd row.
Other passengers tend to congregate in the area of the seats 28C and 28D and of the seats of the last 29th row while waiting to use lavatories and thus causing discomfort to passengers of these seats.
Usefull information about "Allegiant Air"
---