---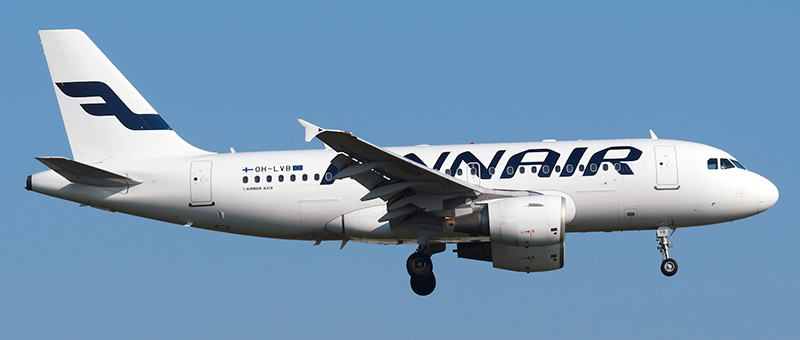 ---
---
Airbus A319-100 Finnair. Photos and description of the plane
Officially program of Airbus A319 production began at the end of May 1992.
Production itself started only in June 1993 after consortium became absolutely sure in steady market of A319 airplane on which main competitors were American airplanes Boeing 737-300 and 737-500 and McDonnell Douglas MD-87.
First official customer of Airbus A319-100 became Swiss airline company Swissair. First flight of test airplane A319 took place on August 25th 1995. At the end of March 1996 certification was finished and in April first airplane A319 was delivered to Swissair Company.
---
There is also special modification A319 Jetliner with flying range up to 6300 sea miles (11700 kilometers) designed for rich customers. The airplane is equipped with digital complex electronic hardware EFIS similar to complex of the Airbus Industry A320. It is manufactured in series since 1995.
---
Photo Airbus A319-100 Finnair. High quality fotos
---
Usefull information about "Finnair"
---