---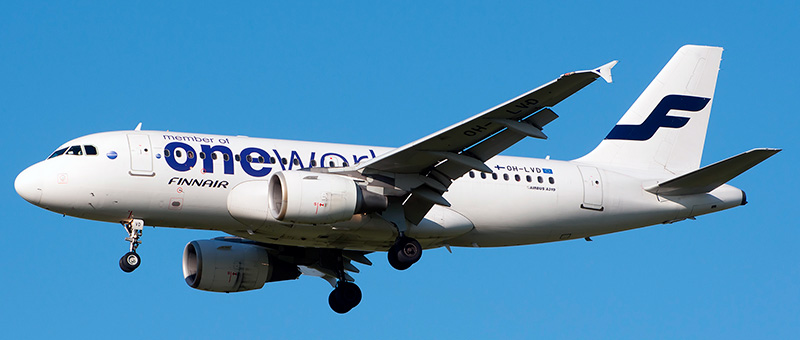 ---
---
Seat map Airbus A319-100 "Finnair". Best seats in the plane
Airbus A319 operated by Finnair offers 131 seats of two classes: business and economy.
Seat map of the Airbus A319 (319)

All the seats on this airplane have 31 inches pitch and 18 inches width.
---
Business class may accommodate 14 passengers. These seats are located in the first 4 rows. The middle seats in business class are locked providing more privacy to passengers.
Thanks to the position of the bulkhead the seats of the 1st row and seats 2D and 2F offer additional legroom. These seats are considered the best seats. At the same time as the tray tables are built-in the armrests the width of these seats is reduced a little. Also these seats have no floor storage during take-off and landing.
Economy class consists of 20 rows: 19 of them have 3-3 configuration and the last row with 3 seats. So, there are totally 117 seats here.
The seats of economy class are divided into 2 sections. First section contains 6 rows of seats. Because of the exit row located behind the seats of the 9th row have limited recline.
Thanks to the exit row located in front of the seats of the 10th row passengers of these seats will take advantage of extra legroom. These seats are considered the best seats of the economy class.
The only disadvantage of the seat 23D is noise from the galley and lavatory located behind.
Passengers of the seats 23ABC and 24DEF mat feel cramped because of the curvature of the airplane. In addition limited recline and close location of the lavatory and galley and also lack of window at the seat 24f make these seats bad seats.
Usefull information about "Finnair"
---