---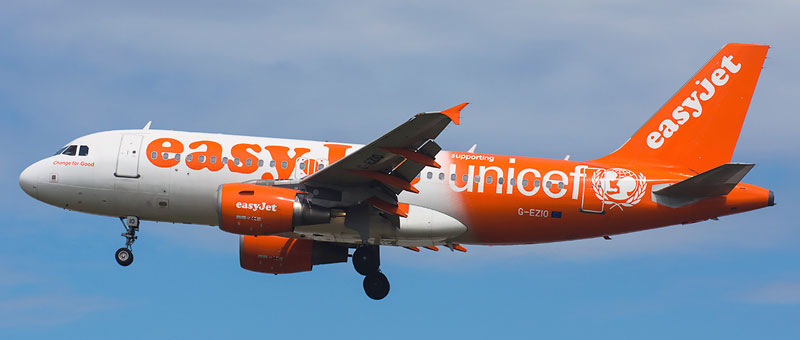 ---
---
Airbus A319-100 Easyjet. Photos and description of the plane
"Easyjet" operates 76 aircrafts Airbus A319-100. Airbus A319 represents modification of aircraft Airbus A320 with decreased number of passenger seats.
That is why the length of Airbus A319 is shorter than of Airbus A320 almost by four meters. This is the main difference of these two models of Airbus S.A.S company.
Officially development program of Airbus A319 has started in May 1992. Though researches over construction of these model have been made since 1990. First flight of A319 took place on August 25th 1995. In March 1996 airplane has got certification.
---
First buyer of Airbus A319 became Swiss airline company Swissair.
More about age of the each airplane:
Airbus A319-100 +
---
Photo Airbus A319-100 Easyjet. High quality fotos
---
Usefull information about "Easyjet"
---