---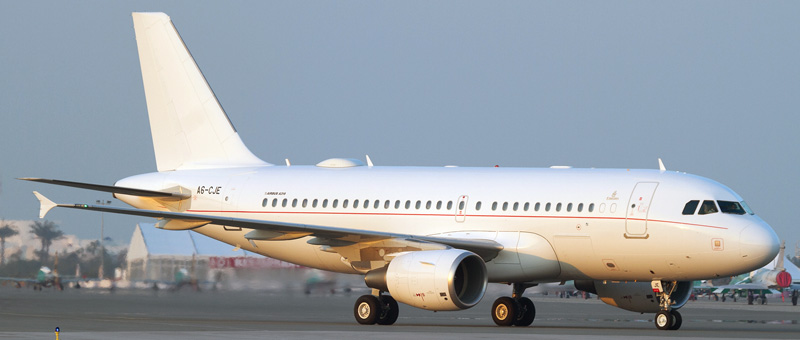 ---
---
Airbus A319 Emirates. Photos and description of the plane
"Emirates" operates 1 aircraft Airbus A319-100. A 319 is shortened by 7 meters modification of the airplane A320.
Construction of this airplane began in 1990. This airplane may accommodate 120 passengers. The main competitors in this sector were McDonnell Douglas MD-87, Boeing 737-300 and 737-500. First ordering customer was French company Air Inter.
This airplane is also equipped with systems that are installed on Airbus A320. Thus airline companies save on crew training.
---
First flight Airbus A319 has made on August 25th 1995 from Hamburg.
Airbus A319 equipped with engines CFM56 has designation A319-100 but airplanes with engines V2500 – designation A319-130.
More about age of the each airplane:
Airbus A319-100 +
---
Photo Airbus A319 Emirates. High quality fotos
---
Usefull information about "Emirates"
---