---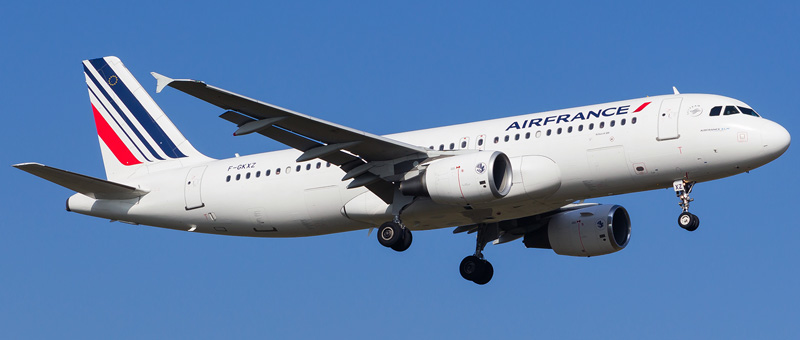 ---
---
Airbus A320-200 Air France. Photos and description of the plane
"Air France" operates 35 aircrafts Airbus A320-200. A320 is the first model among narrow-bodied Airbus airplanes that is equipped with so-called sharklets – wingtips.
Sharklets 2.4 meters long made of light composite improve aerodynamic characteristics of the wing and significantly reduce fuel consumption.
According to Airbus data they allow to increase the flying range approximately by 185 kilometers, useful load by 450 kilograms and reduce fuel consumption by 4%. Each sharklet by 95% consists of composite materials and despite of its massive dimensions (height 2.4 meters) has the weight of only 40 kilograms.
---
Thanks to all its characteristics Airbus A320 became very popular in entire world. A320 is widely used in Europe, Asia and also on intercontinental flights.
More about age of the each airplane:
Airbus A320-200 +
---
Photo Airbus A320-200 Air France. High quality fotos
---
Usefull information about "Air France"
---