---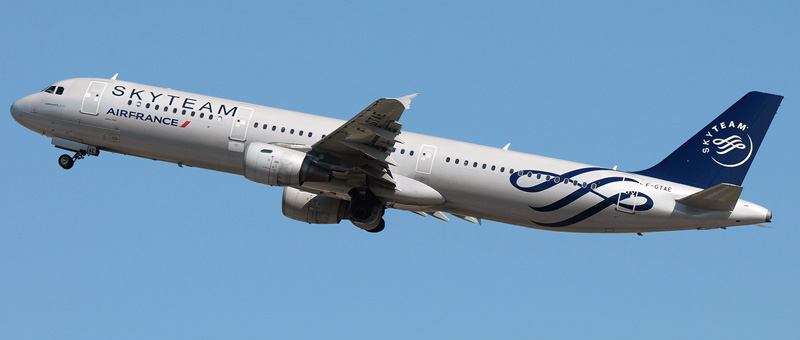 ---
---
Airbus A321-200 Air France. Photos and description of the plane
"Air France" operates 10 aircrafts Airbus A321-200. Airbus A321 is narrow-bodied passenger airplane for routes of short and medium haul.
Airbus A321 is modification of Airbus A320 with the body elongated by 7meters as result of increase of the number passenger seats.
As compared to other aircrafts of similar dimensions Airbus A321 (as well as the base model Airbus A320) differs in spacious passenger cabin with big shelves for hand luggage, big cargo capacity of the lower cargo deck and wide access doors for luggage. Due to many reasons (including relatively low service costs) Airbus A321 is popular in entire world. For today airplanes Airbus A321 are used for regular flights and charters on short and medium distances.
---
On airplanes of Airbus A321(A320) family (constructed after year 2000) have been used innovations (enhanced version) introduced during construction of Airbus A318, such as: replacement of the cabin's dado panels, more capacious shelves for hand luggage (internal volume has increased by 11%); new Flight Attendant Panel (FAP) with touch screen; individual light above each passenger (reading lights) based on LED; possibility of changing the brightness of the main lightning from 0 to 100%.
More about age of the each airplane:
Airbus A321-200 +
---
Photo Airbus A321-200 Air France. High quality fotos
---
Usefull information about "Air France"
---