---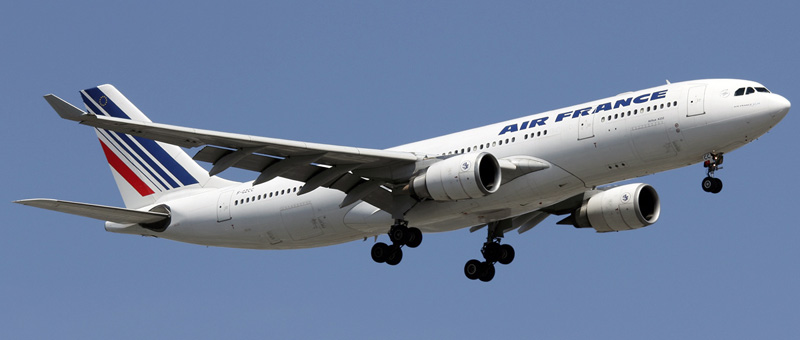 ---
---
Airbus A330-200 Air France. Photos and description of the plane
"Air France" operates 15 aircrafts Airbus A330-200. Airplane A330-200 represents family of wide-bodied two-engine aircrafts A330 meant for the flights of short and long haul.
It has the shortest body in the family.
The length of Airbus A330-200 airplane is 58.82 meters that is 5 meters shorter than original A330-300.
---
Program of A330-200 airplane construction began in November 1995 in order to create competition to American Boeing 767-300ER and also as the replacement of Airbus A300-600R airplane.
Modification of A330-200 was developed and constructed on the base of airplane A330-300. The wings, equipment and configuration of flight deck of these airplanes is the same. Under the wings of Airbus A330-200 are installed two turbojet engines Rolls Royce Trent-700 or PW-4000 of American company Pratt & Whitney. Also on A330-200 are used engines General Electric CF6-80E1.
More about age of the each airplane:
Airbus A330-200 +
---
Photo Airbus A330-200 Air France. High quality fotos
---
Usefull information about "Air France"
---