---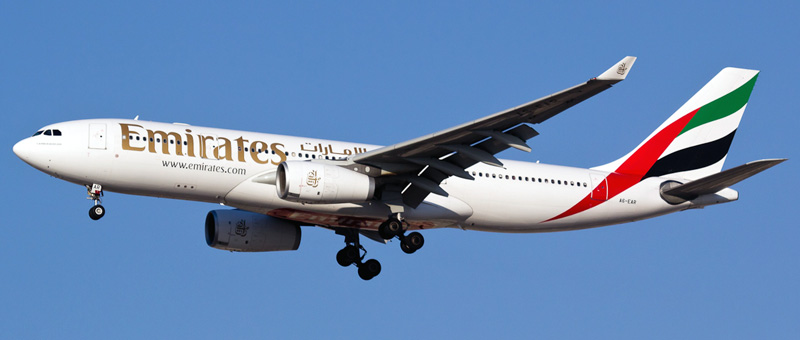 ---
---
Airbus A330-200 Emirates. Photos and description of the plane
"Emirates" operates Airbus A330-200. In two class version the cabin of Airbus A330-200 may accommodate up to 246 passengers.
Another advantage of this type of airplane is big cargo compartment situated under passenger cabin.
Airbus A330-200 is very pliable and is used for flights of almost any distance – from short to long-haul. This aircraft is popular among cargo transportation companies and also thanks to its' passenger capacity and flying range among low cost companies that work on long distances.
---
Maximal flying range of Airbus A330-200 is 13400 kilometers.
More about age of the each airplane:
---
Photo Airbus A330-200 Emirates. High quality fotos
---
Usefull information about "Emirates"
---