---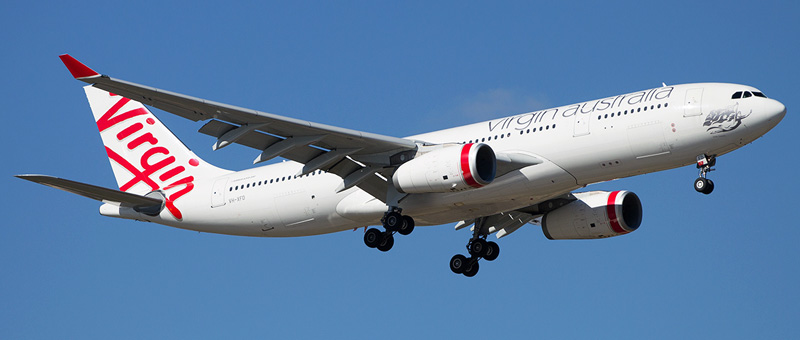 ---
---
Airbus A330-200 Virgin Australia. Photos and description of the plane
"Virgin Australia" operates 6 aircrafts Airbus A330-200. Airbus A330-200 was created to be worthy competitor to airplane of Boeing company – 737-300ER.
This wide-body passenger airplane capable to fly on medium and long distances.
Construction of Airbus A330-200 was launched in the end of 1995. For the first time it took off the ground on August 13th 1997 and admitted to passenger transportation only in April 1998.
---
During construction of Airbus A330-200 was taken as a base model A330-300. In Airbus A330-200 is used similar wing and also body is shortened almost by 6 meters (10 sections).
The highest competition to Boeing 767 was created namely by this model and even the model Boeing 787 that was launched later was named by Airbus company just an answer.
More about age of the each airplane:
Airbus A330-200 +
---
Photo Airbus A330-200 Virgin Australia. High quality fotos
---
Useful information about "Virgin Australia"
---