---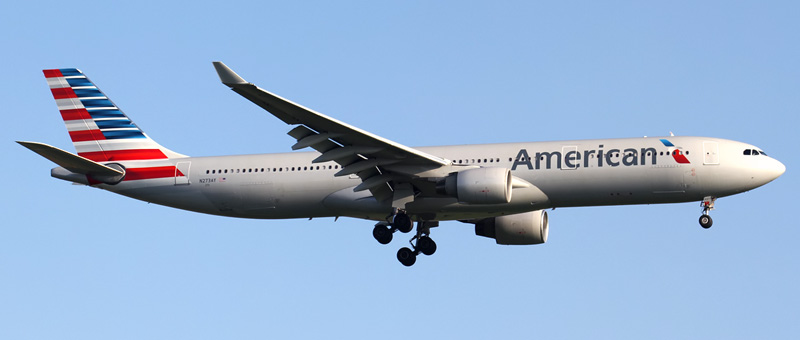 ---
---
Airbus A330-300 American Airlines. Photos and description of the plane
"American Airlines" operates 9 aircrafts Airbus A330-300. Long-range aircraft Airbus A330-300 became the base model of the family of twin-engine long-range airplanes Airbus A330, developed but European concern Airbus in the end of 1980th.
In the airplane's construction elongated body of earlier Airbus A300 model and the cabin of Airbus A320 were used.
Commercial operation of Airbus A330-300 began in 1994. At present moment production of this airplane continues. More than 200 units were built.
---
More about age of the each airplane:
Airbus A330-300 +
---
Photos of Airbus A330 American Airlines. High quality fotos
---
Usefull information about "American Airlines"
---
---