---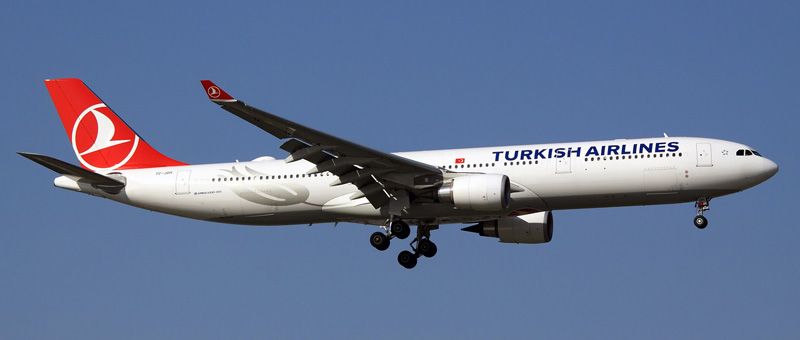 ---
---
Airbus A330-300 Turkish Airlines. Photos and description of the plane
"Turkish Airlines" operates 37 aircrafts Airbus A330-300. Wide-bodied passenger jet airplane Airbus A330-300 is one of the variants in which Airbus A330 is made.
The cabin of Airbus A330-300 may have three-class configuration and may accommodate 295 passengers. Also there is variant with two-class configuration (in this case number of passengers increases up to 335) or one class (number of passenger seats is 440).
First class of Airbus A330-300 offers seats of enhanced comfort. Besides, Airbus A330-300 has huge cargo compartment (for 32 LD3 containers or 11 pallets) and is often used by airline companies for cargo transportation.
---
More about age of the each airplane:
Airbus A330-300 +
---
Photo Airbus A330-300 Turkish Airlines. High quality fotos
---
Useful information about "Turkish Airlines"
---