---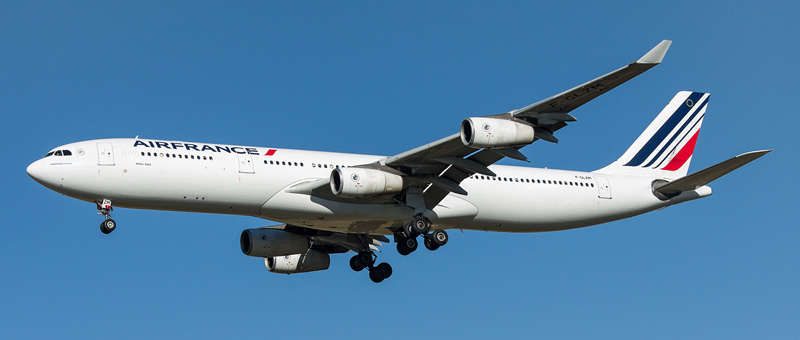 ---
---
Airbus A340-300 Air France. Photos and description of the plane
"Air France" operates 2 aircrafts Airbus A340-300. First airplanes A340-300 could take on board in thee-class configuration up to 300 passengers and transport them on 13300 kilometers distance.
In 1995 Airbus began construction of A340-300X model that differed in increased gross weight, i.e. now airplane could take on board more passengers and transport them on 13700 kilometers distance.
In 2003 Airbus has reviewed characteristics one more time. Engines have been replaced to more up-to-date and powerful, maximal takeoff weight and flying range have been increased. New modification was named A340-300E and first flight took place in 2003.
---
In 2011 Airbus has inform about suspension of A340 construction. Totally 246 units of Airbus A340-300 have been constructed.
To replace A340 Airbus company has created family of airplanes A350.
More about age of the each airplane:
Airbus A340-300 +
---
Photo Airbus A340-300 Air France. High quality fotos
---
Usefull information about "Air France"
---