---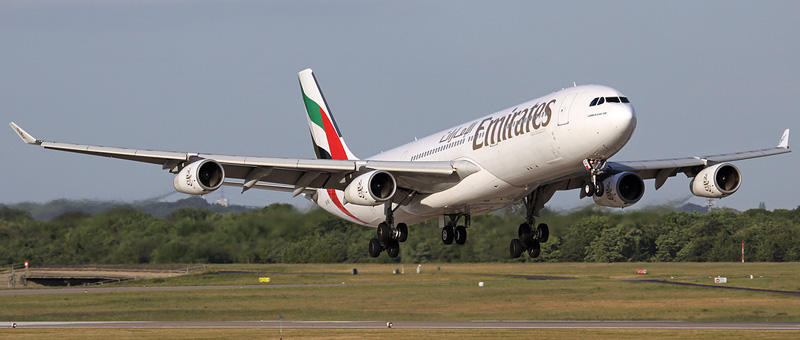 ---
---
Airbus A340-300 Emirates. Photos and description of the plane
"Emirates" operates Airbus A340-300. Airbus A340-300 is wide-body passenger airplane intended for transportation on long distances.
Entire aircraft hardware of the flight deck, life-support system and cabin equipment are similar to analogues equipment of the airplanes of earlier versions. Airbus A340-300 is equipped with four jet engines of General Electric company. In three class variant the cabin may accommodate almost 300 passengers.
With maximum load and full tanks Airbus A340-300 may fly on distance more than 13 thousand kilometers. Total weight of the transported cargo is about 43 tons. Travel speed exceeds 900 kilometers per hour. Airbus company is constantly working on upgrading their airplanes and further development of Airbus A340-300 became Airbus A340-500.
---
More about age of the each airplane:
---
Photo Airbus A340-300 Emirates. High quality fotos
---
Usefull information about "Emirates"
---