---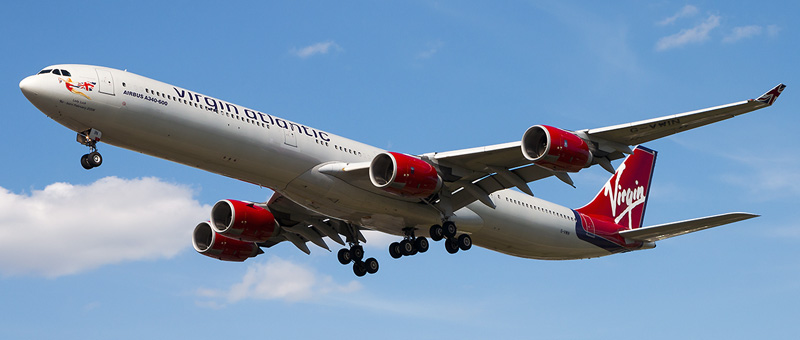 ---
---
Airbus A340-600 Virgin Atlantic. Photos and description of the plane
"Virgin Atlantic" operates 7 aircrafts Airbus A340-600. For the first time Airbus A 340-600 has got-off the land on April 23rd 2001. The same year this airplane was presented to wide audience during the 44th International aerospace exhibition in Le Bourget.
After 1600 hours of flight testing program, on May 29 2002 the airplane has got certificate of airworthiness. And in August 2002 during Farnborough International Air show the aircraft went into commercial use to Britain airline company Virgin Atlantic Airways Ltd. that started to use this on long-haul routes between Britain, USA, Australia and African countries.
Construction of the airplane Airbus A340-600 as practically of entire model range of A340 family has stopped in 2011 together with beginning of works over new aircraft Airbus A350. Totally 100 units of Airbus A340-600 have been constructed.
---
More about age of the each airplane:
Airbus A340-600 +
---
Photo Airbus A340-600 Virgin Atlantic. High quality fotos
---
Usefull information about "Virgin Atlantic"
---