---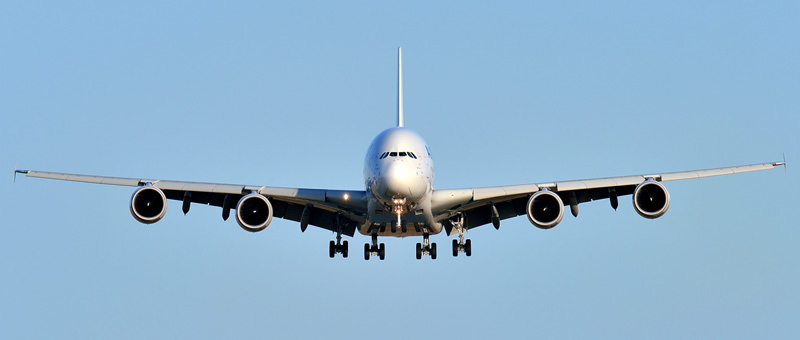 ---
---
Airbus A380-800 Air France. Photos and description of the plane
"Air France" operates 10 aircrafts Airbus A380-800. Airbus A380 is two-deck, four-engine airplane constructed by Airbus S.A.S.
For today airplanes Airbus A380 are the biggest passenger aircrafts. Though, it worth to mention than AN 225 keeps the record being the biggest commercial airplane in the world.
Airbus A380 is sold in two versions: meant for 555 passengers of three classes or for 853 passengers for one economy class. Mass media have named A380 "supergiant". Just to compare: for example Boeing 747-400 is meant for 416 passengers for three classes, 660 – for one class, Airbus A340-600 – for 380 passengers for three classes but passenger airplane ATR42/72 (depending on the model) are meant only for 42-72 passengers.
---
Technical characteristics of Airbus A380 have the following parameters: wing span – 79.8 meters, space – 845 square meters, the body length – 73 meters, diameter – 7.14 meters, height – 24.1 meters. course speed of the airplane reaches 900 kilometers per hour. The cabin may accommodate from 555 passengers for three class modification to 853 passengers in case of one class. Flying range of A380 is 15000 kilometers.
More about age of the each airplane:
Airbus A380-800 +
---
Photo Airbus A380-800 Air France. High quality fotos
---
Usefull information about "Air France"
---