---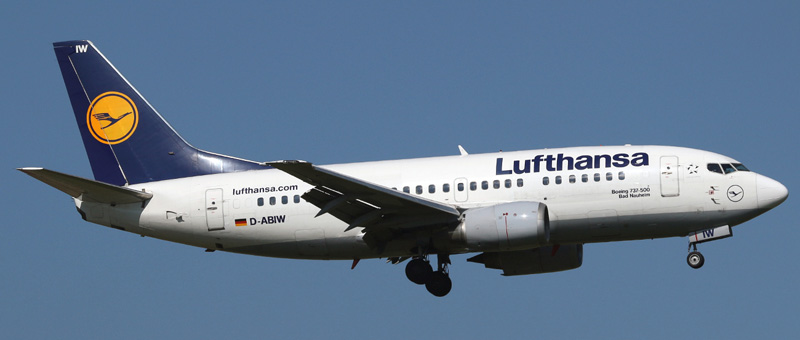 ---
---
Boeing 737-500 Lufthansa. Photos and description of the plane
"Lufthansa" operates Boeing 737-500.
Boeing 737-500 is the version of 737 Classic family with the most short body (it is shortened by 2.39 meters as compared with 737-300). It differs with high fuel economy. First flight was made on June 30th 1989, commercial use began Southwest Airlines Company. It is used on airlines of short and medium haul. Totally were constructed 389 aircrafts. The last order was made in 1999 for All Nippon Airways.
Boeing 737-500 initially was designed as 100-seat airplane that would take intermediate place between airplanes 737-100 and 737-200.
---
Ultimately, was constructed aircraft with engines CFM56 that replaced Boeing 737-200 and designed for transportation of 132 passengers in economy class that is by 15% more than first offered airplane.
More about age of the each airplane:
---
Photo Boeing 737-500 Lufthansa. High quality fotos
---
Usefull information about "Lufthansa"
---