---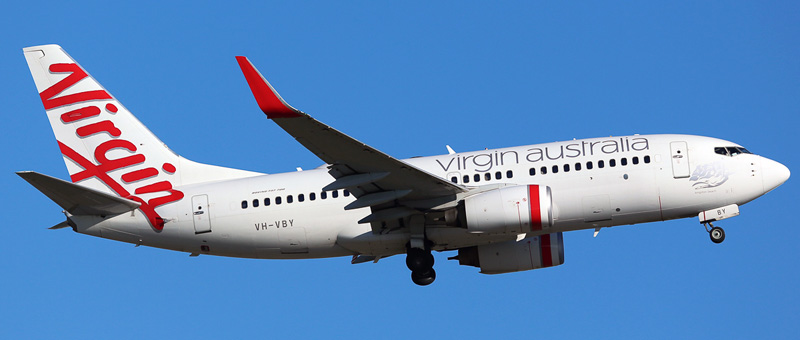 ---
---
Boeing 737-700 Virgin Australia. Photos and description of the plane
"Virgin Australia" operates 2 aircrafts Boeing 737-700. In the middle of November 1993 board of directors of Boeing company has officially approved beginning of the program of 737-X airplanes construction.
After Southwest Airlines has ordered 63 airplanes in January 1994 Boeing company has started development of initial airplane Boeing 737-400 (that also had designation 737-300X) that has the same number of places as Boeing 737-300.
First experimental airplane Boeing 737-700 has made first flight on February 9th 1997. On the base of passenger airplane Boeing company in autumn 1996 has offered executive variant BBJ to transport 30-50 passengers on 11000 kilometers distance.
---
First airplane BBJ was planned to be constructed in June 1998, in July to begin flying tests but in the fourth quarter of 1998 it was planned to be certified. In the beginning of 1997 company decided to suggest Boeing 737-700 in airborne early warning variant in order to enter competition announced by Royal Australian Air Force.
More about age of the each airplane:
Boeing 737-700 +
---
Photo Boeing 737-700 Virgin Australia. High quality fotos
---
Useful information about "Virgin Australia"
---