---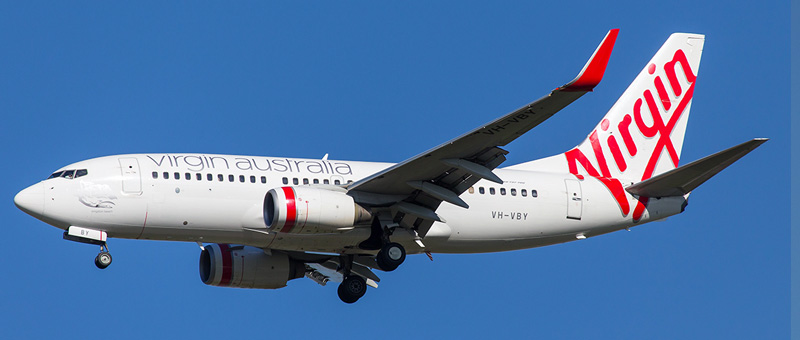 ---
---
Seat map Boeing 737-700 Virgin Australia. Best seats in the plane
Boeing 737-700 is used by Virgin Australia during internal flights.
Seat map of the Boeing 737-700 (737)

This airplane may accommodate 128 passengers : 8 in the business class and 120 in the economy class.
---
8 recliner seats of the business class are located in the first two rows and have 2-2 configuration. All these seats are standard. Only close location of the seats 1D and 1F to the galley may be bothersome.
Behind the seats of the business class the seats of economy class are located. These seats are divided into two sections and all of them have 3-3 configuration.
First section of economy class seats contains 7 rows of seats. The best seats in this section are the seats of the 3rd row. Passengers of these seats will take advantage of extra legroom. Due to the exit row located behind the seats of the 9th row are less reclining than standard.
Second section of economy class seats consists of 13 rows. The seats of the 10th row offer extra space for passengers' legs thanks to the exit row located in front.
Passengers tend to congregate in the area of the seats 21C and 21D and of the seats of the 22nd row while waiting to visit lavatories and thus causing discomfort to passengers of these seats. Limited recline makes the seats of the last 22nd row bad seats.
Useful information about "Virgin Australia"
---