---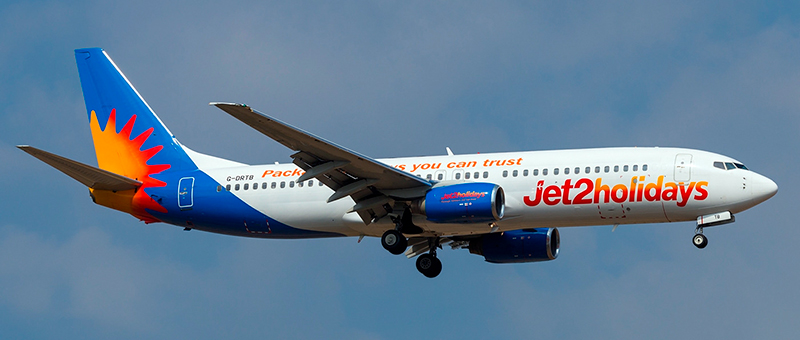 ---
---
Boeing 737-800 Jet2Com. Photos and description of the plane
Boeing 737-800 is medium-haul aircraft one of the most popular airplanes.
This airplane is constructed by Boeing Corporation from the end of 1990's.
Boeing 737-800 has the following characteristics: it is 39.5 meters long, has wing span of 35.8 meters, the height of the airplane is 12.55 meters; the cabin is 3.5 meters wide. Maximum axial load is 12394 kilograms, maximum volume of fuel tanks is 20635 liters, the limit of the take-off weight is 79015 kilograms and flying range up to 5449 kilometers.
---
Boeing 737-800 airplanes with vertical wing tips (winglets) have additional marking W.
---
Photo Boeing 737-800 Jet2Com. High quality fotos
---
Usefull information about "Jet2Com"
---