---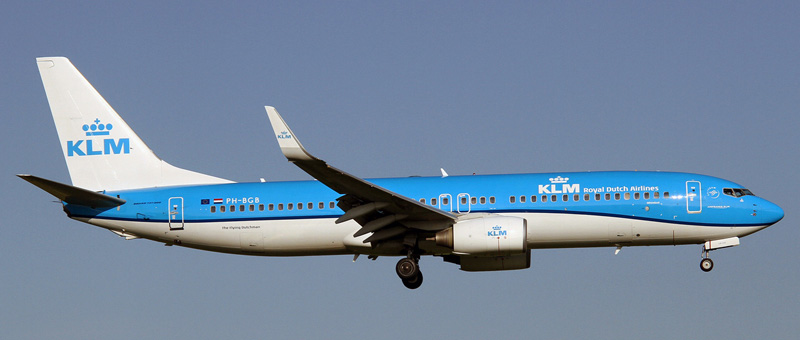 ---
---
Boeing 737-800 KLM. Photos and description of the plane
"KLM" operates 27 aircrafts Boeing 737-800. The fuselage of Boeing 737-800 as compared to Boeing 737-400 is 3.02 meters longer.
Passenger capacity has increased as well. In two-class version the cabin may accommodate 162 passengers – 12 in the business class and 150 in the economy. Maximal passenger capacity in one -class version is 189 passenger seats.
On Boeing 737-800 have been installed turbo-jet double-flow engines CFM International CFM56-7B24s with 107.6 kN thrust. Later on some Boeing 737-800 airplanes with increased cargo capacity have been used engines CFM56-7B27s with 121.4 kN thrust.
---
As well as on other airplanes of "737 Next Generation" on Boeing 737-800 is installed digital avionics EFIS of American company "Honeywell". All on-board and flight data is displayed on six multifunctional LED screens. Boeing 737-800 is also equipped with indicator on the windscreen or Head-Up Display (HUD).
More about age of the each airplane:
Boeing 737-800 +
---
Photo Boeing 737-800 KLM. High quality fotos
---
Useful information about "KLM"
---