---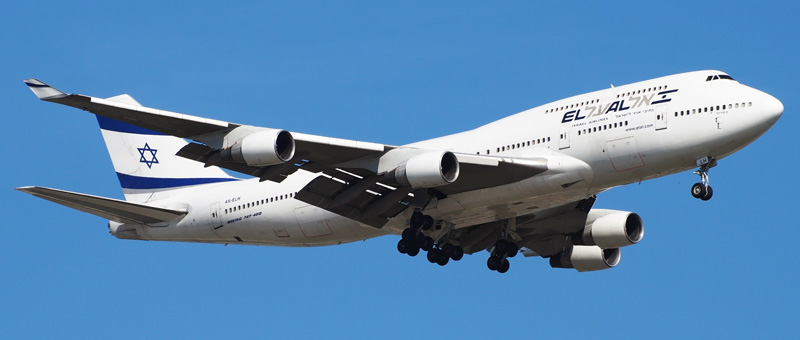 ---
---
Boeing 747-400 El Al. Photos and description of the plane
"El Al" operates 4 aircrafts Boeing 747-400. In the beginning of the 1984 Boeing Commercial Airplanes company began works over new airplane because previous modification 747-300 hasn't raised sales as the company as expected.
Also to all has also added problem of developments of competing aircrafts such as McDonnell Douglas MD-11, Airbus A330 and Airbus A340 that could subsequently take part of the market of Boeing company. In September of the same year on Farnborough International Air show was announced about construction of new airplane , Boeing 747 Advanced Series 300.
Officially program began on October 22nd 1985. First customer of new airplane became American airline company Northwest Airlines, first order was for 10 airplanes. Later the list of base customers has extended with such companies as Cathay Pacific, Japan Airlines, Singapore Airlines, British Airways, United Airways, French Air France and German Lufthansa. The main customers have also been advisers during engineering process of new aircraft. After the project was approved, the airplane for designation Boeing 747-400.
---
More about age of the each airplane:
Boeing 747-400 +
---
Photo Boeing 747-400 El Al. High quality fotos
---
Usefull information about "El Al"
---