---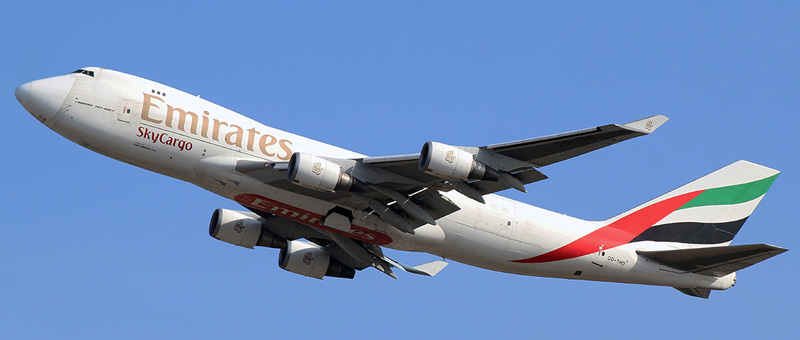 ---
---
Boeing 747-400 Emirates. Photos and description of the plane
"Emirates" operates Boeing 747-400. In addition to passengers version of Boeing 747-400 have been constructed other modifications such as: converted cargo-passenger variant Combi and just cargo version.
First ordering customer of Bowing 747-400M Combi became Lufthansa but later company has officially re-registered order to standard passenger airplanes and the real first ordering customer and recipient of this modification became KLM company (first airplane was received on June 30th 1989). First operator of fully cargo Boeing 747-400F became company Cargolux that got its first aircraft on November 18th 1993.
Variant of increased capacity Boeing 747-400D was created specially for Japan airline companies. Airplanes were intended to be used on regular routes between biggest Japan cities. First Boeing 747-400D was delivered to Japan Air Lines on October 10th 1991.
---
More about age of the each airplane:
---
Photo Boeing 747-400 Emirates. High quality fotos
---
Usefull information about "Emirates"
---