---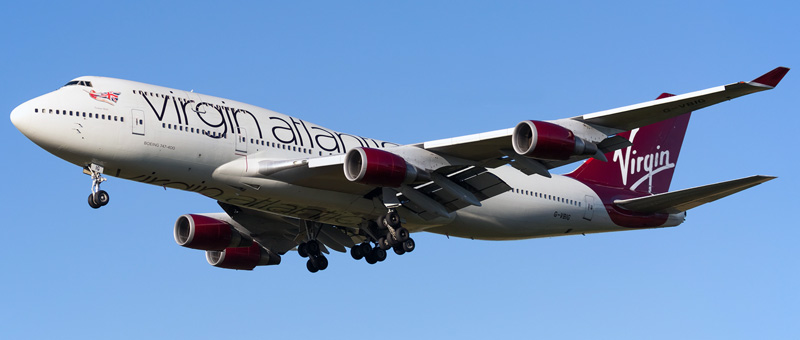 ---
---
Boeing 747-400 Virgin Atlantic. Photos and description of the plane
"Virgin Atlantic" operates 8 aircrafts Boeing 747-400. Long-haul passenger airplane Boeing 747-400 constricted by American company Boeing. This designation the airplane got in May 1985.
With time construction has experience serious technological adaptation. Boeing 747-400 is four-engine jetliner with classic empennage.
The aircraft has fully-powered control system, even more it is triple duplicated. Navigation instrument of Boeing 747 is mainly determined by ordering customer, first of all it concerns various radar systems. The standard configuration of all modifications of the airplane includes systems of ultra short waves connection, short waves connection and also three sets of instrumental landing approach, 2 course detectors, 1 flight data recorder.
---
As compared to the fellows Boeing 747-400 is equipped with "glass" cabin with unique complex of air navigation facilities and colored multifunctional screens.
More about age of the each airplane:
Boeing 747-400 +
---
Photo Boeing 747-400 Virgin Atlantic. High quality fotos
---
Usefull information about "Virgin Atlantic"
---