---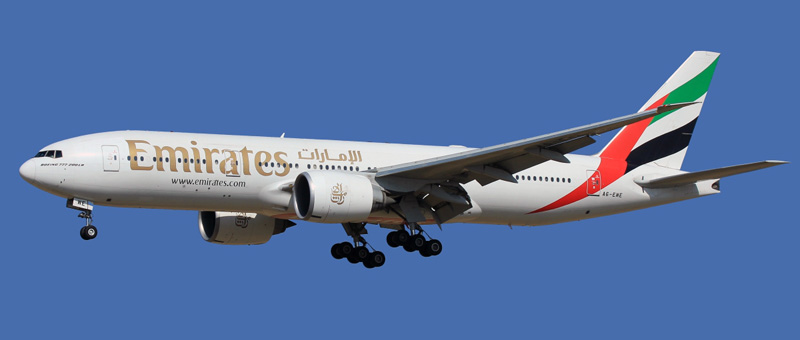 ---
---
Boeing 777-200 Emirates. Photos and description of the plane
"Emirates" operates 10 aircrafts Boeing 777-200. First flight of Boeing 777-200 took place on June 12th 1994.
The airplane has got certificates FAA and JAA on April 19th 1995. First operator became airline company United Airlines that has got its first Triple Seven on May 15th 1995.
The cabin of the airplane in three class configuration has 305 passenger seats. In case of two class configuration 400 passengers may be accommodated. In case of economy cabin configuration the number of passengers seats is 440.
---
On February 6th 1997 to British Airlines was delivered Boeing 777-200ER. This modification has more flying range as compared to the Boeing 777-200 that makes 14305 kilometers against 9700 kilometers of base model.
More about age of the each airplane:
Boeing 777-200 +
---
Photo Boeing 777-200 Emirates. High quality fotos
---
Usefull information about "Emirates"
---