---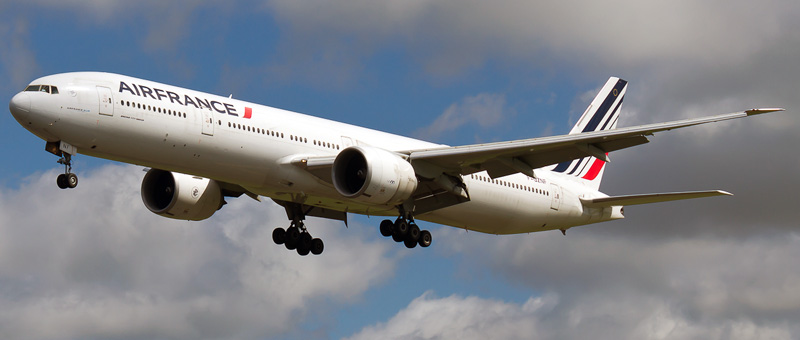 ---
---
Boeing 777-300 Air France. Photos and description of the plane
"Air France" operates 43 aircrafts Boeing 777-300. The body of Boeing 777-300 is by 10.13 meters longer than the base version 777-200.
In one-class cabin configuration airplane Boeing 777-300 is able to take on board 550 passengers. In two-class configuration: economy and business, the cabin of the aircraft may accommodate 479 passengers. In three class configuration airplane may transport 368 passengers.
As engine unit on this airplane are used turbojet engines of high power, Pratt & Whitney PW-4090 with engine thrust 400 kN, PW-4098s with engine thrust 436kN, Rolls-Royce Trent 892s with engine thrust 409kN or General Electric GE90-92Bs with engines thrust 409kN each.
---
As well as base model Boeing 777-300 is equipped with digital complex electronic hardware EFIS made by Honeywell Company that corresponds to ARINC 629 standard.
More about age of the each airplane:
Boeing 777-300 +
---
Photo Boeing 777-300 Air France. High quality fotos
---
Usefull information about "Air France"
---