---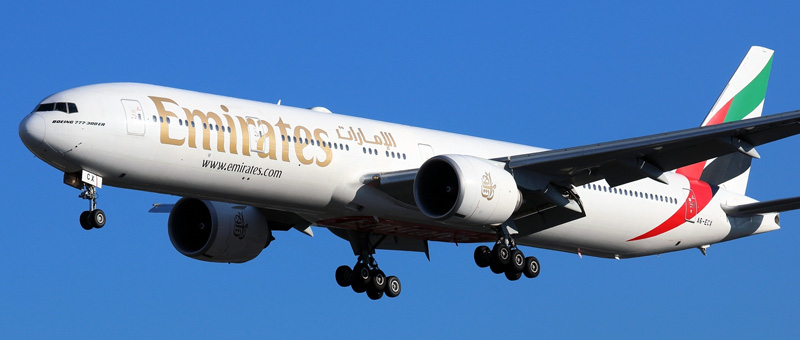 ---
---
Boeing 777-300 Emirates. Photos and description of the plane
"Emirates" operates 140 aircrafts Boeing 777-300. Boeing 777-300 is equipped with the most powerful for today aviation turbojet engines General Electric GE90-115B with thrust 512 kilo Newton.
Except new motors this modification has enforced landing gear and empennage, additional fuel tanks and also upgraded winglets that are canted back and elongated. Thanks to this maximal flying range of Boeing 777-300ER is 14690 kilometers. Flying range of this model during maximum load is 13427 kilometers.
Today indirect competitor of Boeing 777-300 is passenger two-engine airplane Airbus A340-600.
---
More about age of the each airplane:
Boeing 777-300 +
---
Photo Boeing 777-300 Emirates. High quality fotos
---
Usefull information about "Emirates"
---