---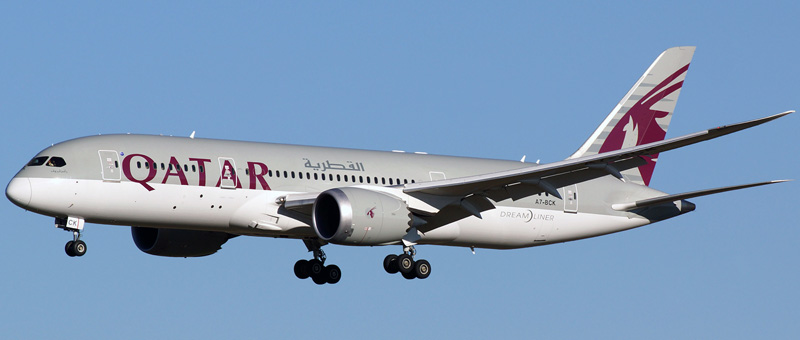 ---
---
Boeing 787-8 Dreamliner Qatar Airways. Photos and description of the plane
"Qatar Airways" operates 30 aircrafts Boeing 787-8 Dreamliner. Boeing 787 Dreamliner is a jet passenger liner constructed by the company of the same name. Commercial use of the airplane began in 2011.
Boeing 787 DreamLiner is wide-bodied jetliner . Aerodynamically the airplane represents long-winged aircraft with normal scheme of single-fin empennage. Peculiarity of this airplane is use of composite materials during construction process. In such a way the airplane's body, wing and single-fin empennage consist of composite based on carbon by 50% that provides more durability of the body and its' lightness.
Passenger cabin of Boeing 787 is able to accommodate from 210 to 330 passengers (in two-class version depending on the modification).
---
More about age of the each airplane:
Boeing 787-8 Dreamliner +
---
Photo Boeing 787-8 Dreamliner Qatar Airways. High quality fotos
---
Usefull information about "Qatar Airways"
---