---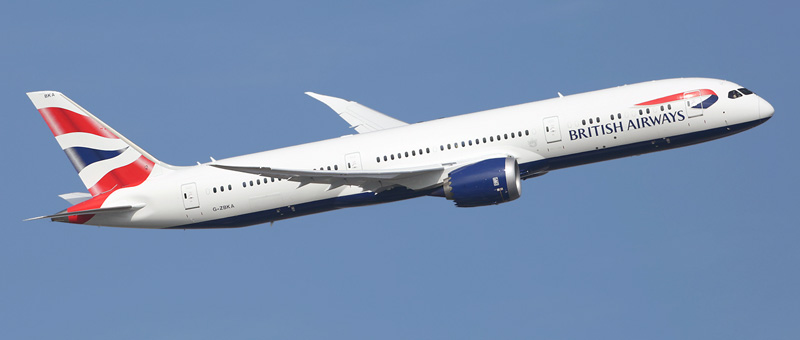 ---
---
Boeing 787-9 British Airways. Photos and description of the plane
"British Airways" operates 18 aircrafts Boeing 787-9 Dreamliner. Boeing 787 Dreamliner is the family of principally new, super economy passenger aircrafts that provide range and speed of big airlines in middle segment.
As answer on the great popularity among airline companies Boeing has developed 787 family with great efficiency that allows airline companies to open new cost-efficient routes for transporting passengers with exceptional comfort directly to their destination. From the moment of introduction into service in 2011 aircrafts of 787 family allowed to open more than 50 new routes all over the world.
In construction of the airplane participate group of the biggest world space operations company under the direction of specialists from Boeing Company. Final assembly work is made on the plant in Everett city, Washington, USA and also on assembly line in Charleston city, South Carolina, USA.
---
Boeing 787-9 has made its first flight on September 17th, 2013 – it was the beginning of the integral program of flight tests after which certification and delivery to the first client Air New Zealand Company in June 2014 took place.
More about age of the each airplane:
Boeing 787-9 Dreamliner +
---
Photo Boeing 787-9 British Airways. High quality fotos
---
Usefull information about "British Airways"
---