---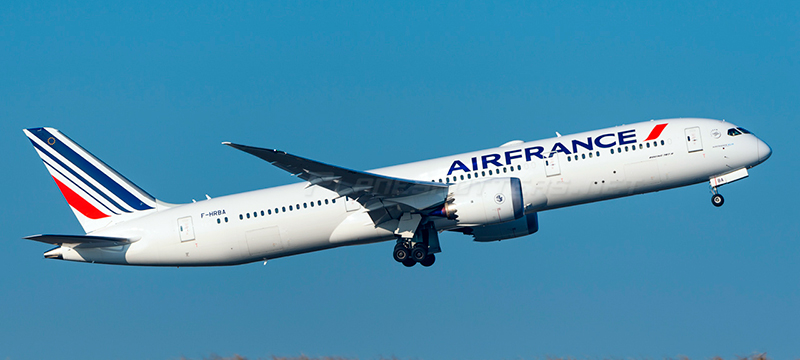 ---
---
Boeing 787-9 Dreamliner Air France. Photos and description of the plane
"Air France" operates 7 aircrafts Boeing 787-9 Dreamliner. Boeing 787-9 is Boeing modification that has bigger passenger capacity (from 250 to 290 people depending on the cabin configuration) and increased cargo capacity.
These characteristics have been reached by means of elongated by 6.5 meters body. Flying range has been also increased (by 500 kilometers). Commercial use of Boeing 787-9 began in 2014.
The cabin width is 5.5 meters that is bigger than in Airbus A330 and A340. The lightning is made on the base of light-emitting diodes that change color depending on the flight stage.
---
The windows size is 65% bigger than in other airplanes. Instead of common window blind they are equipped with electro chromic dimming system. Luggage bins are by 30% bigger.
More about age of the each airplane:
Boeing 787-9 Dreamliner +
---
Photo Boeing 787-9 Dreamliner Air France. High quality fotos
---
Usefull information about "Air France"
---