---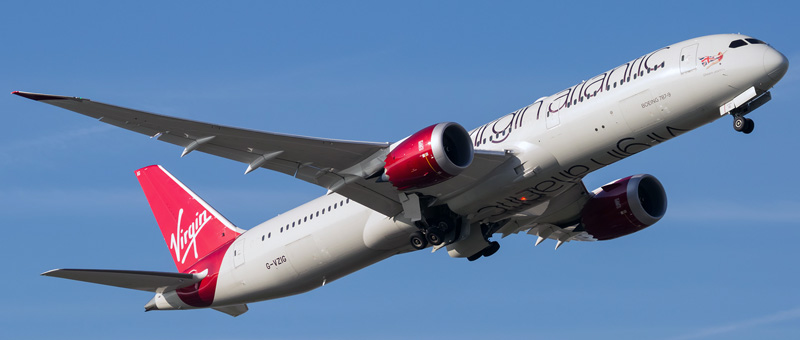 ---
---
Boeing 787-9 Dreamliner Virgin Atlantic. Photos and description of the plane
"Virgin Atlantic" operates 17 aircrafts Boeing 787-9 Dreamliner. Boeing has launched program 787 in April 2004 after receiving record order from airline company All Nippon Airways.
Sixty ordering customers from six continents in entire world have placed orders for 1000 airplanes that are estimated in 275 billions USD that allows to name Boeing 787 the most quickly sold wide-bodied airplanes in history of Boeing company.
Boeing has started final assembly process in Everett and Northern Charleston in May 2007 and in July 2011 correspondingly. First flight Boeing 787-8 has made on December 15th 2009 then certification in August 2011 and first delivery to first ordering customer airline company ANA 25 on September 2011.
---
Boeing 787-9 has made first flight on September 17th 2013. It became the start of complex program of flight tests after which certification and delivery to first customer airline company Air New Zealand in June 2014.
More about age of the each airplane:
Boeing 787-9 Dreamliner +
---
Photo Boeing 787-9 Dreamliner Virgin Atlantic. High quality fotos
---
Usefull information about "Virgin Atlantic"
---