---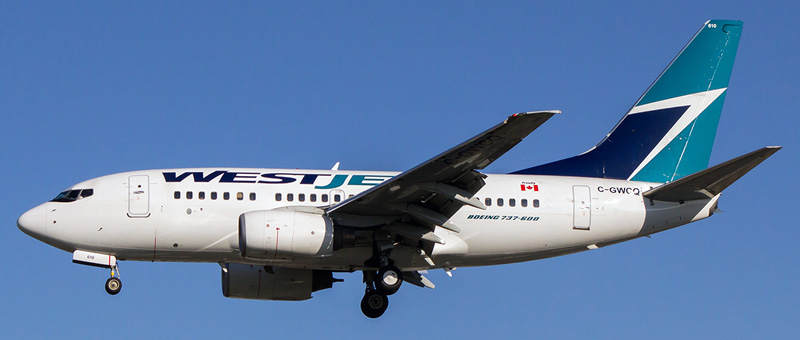 ---
---
Seat map Boeing 737-600 WestJet. Best seats in the plane
Boeing 737-600 operated by WestJet may accommodate 113 passengers.
Seat map of the Boeing 737-600 (736)

This airplane offers seats of two classes: economy plus and economy.
---
Economy Plus offers 12 seats that are located in 4 rows per. The middle seats are blocked providing more space for passengers of the economy plus class. All the seats here have a 4-8 inches higher pitch than the seats of the economy class.
Due to position of the bulkhead the seats 1A, 1F and 2A, 2C have restricted space for passengers' legs. As the tray tables are built-in the armrests the width of these seats is reduced a little. Lack of floor storage during take-off and landing is another disadvantage of these seats. The noise from the galley and lavatory will cause discomfort to passengers of the seats 2A and 2C.
Economy class may transport 101 passengers. The seats of the economy class are located in two sections.
First section consists of 6 rows. 5 rows have 3-3 configuration and 1 row has 3 seats.
Missing windows make the seats 6A and 6F bad seats.
Because of the exit row located behind the seats of the 9th row are less reclining than standard.
Behind the exit row the second section of economy class seats is located. There are 12 rows of seats here. 11 of them have 3-3 configuration and the last row contains 2 seats.
Passengers of the seats of the 10th row will take advantage of extra legroom. These seats are considered the best seats. However, these seats have no floor storage during take-off and landing.
Location of the lavatory and galley behind may be bothersome for passengers of the seats 20ABC, 20D and 21DE.
For passengers travelling with a partner the seats 21D and 21E are ideal.
Useful information about "WestJet"
---