---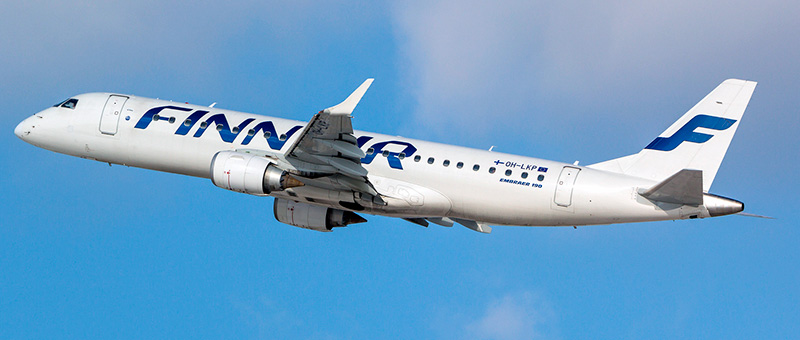 ---
---
Seat map Embraer ERJ-190 "Finnair". Best seats in the plane
Embraer E-190 operated by Finnair may accommodate 100 passengers in two classes: business and economy.
Seat map of the Embraer ERJ-190

All the seats on this airplane have 31 inches pitch and 18 inches width.
---
Business class offers 12 seats that are located in the first 3 rows that have 2-2 configuration. The seats of the 1st row have the following disadvantages: limited space for passengers' legs and noise from the galleys and lavatory located in front.
Economy class seats are divided into two sections and may accommodate 88 passengers. First section consists of 7 rows of seats per 4 seats in each. All these seats are standard, only the seats of the 10th row do not recline because of the exit row located behind.
Second section of economy class seats consists of 15 rows of seats that have 2-2 configuration.
Thanks to the exit row located in front of the seats of the 11th row passengers of these seats will take advantage of extra legroom. That is why the seats 11C and 11D are considered the best seats. The window-side armrests located in the exit doors may cause discomfort to passengers of the seats 11A and 11F.
Limited recline and noise from the lavatory and galley located behind make the seats of the 25th row bad seats.
Usefull information about "Finnair"
---