Singapore Airlines is national carrier of city state Singapore.
Port of registration – Changi Airport. The major part of the flights of the company are departed from here.
Singapore Airlines is one of 7 airlines that have 5 stars rating according to competent audit agency Skytrax.
Also since 2007 Singapore Airlines steadily enter the top-3 of "The best airline companies of the world".
Route network Singapore Airlines counts a little more than 60 destinations in 40 countries of the world. Singapore Airlines is one of the members of Star Alliance.
Reviews about "Sinagapore Airlines"
Unfortunately, this company has no reviews. Be the first to add your own!
---
Company ratings and achievements

5-STAR airline by SKYTRAX, represents high quality of services.
SKYTRAX is a United Kingdom-based consultancy, which runs in 1999 the leading international Airline Rating system classifying airlines by the Quality of front-line product and staff service standards. There are only eight 5-stars airline in the world.
---

32
"Singapore Airlines" takes 32 place in
"AIRLINE SAFETY RATING 2017"
by JACDEC.
Jacdec (from 1989) has become a global source for professional and accurate aviation safety information for the benefit of companies, aviation professionals and individual travellers.
---
You are here: Airlines / Asia Airlines / Singapore Airlines
"Singapore Airlines" aircrafts
Entire passenger fleet of the airline company consists of big long-range airplanes. Singapore Airlines is the first airline company in the world that started to use Airbus A380-800 and observes the principle of keeping "young" aircraft fleet.
As of September 13, 2018 "Singapore Airlines" operates a mainline fleet of 111 airplane, 7 more are ordered. The average age of planes is 7.9 years.
The oldest aircraft is Boeing 777-200, with reg.number 9V-SVB. It is 16.2 years old. The newest one is Airbus A350-900, with reg.number 9V-SMR. It is - 0.0 years old
---
"Singapore Airlines" aircraft fleet
Airbus A330-300 – 22 aircrafts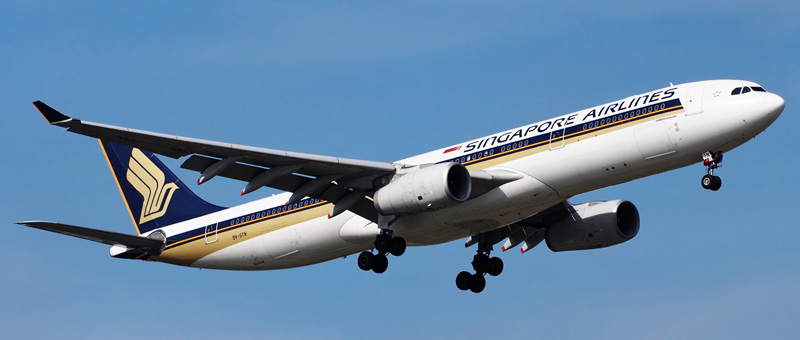 The newest one – 9V-SSI - 2.0 years
The oldest aircraft – 9V-STA - 8.7 years
See more about the age of each aircraft:
Airbus A330-300 +
---
Airbus A350-900 – 19 aircrafts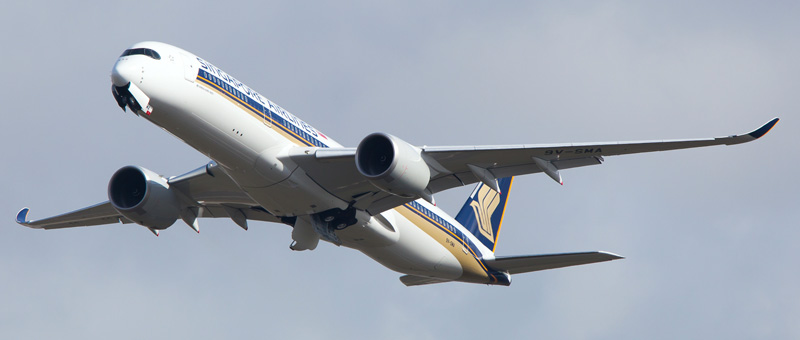 The newest one – 9V-SMR - 0.0 years
The oldest aircraft – 9V-SMA - 1.6 years
See more about the age of each aircraft:
Airbus A350-900 +
---
Airbus A380-800 – 23 aircrafts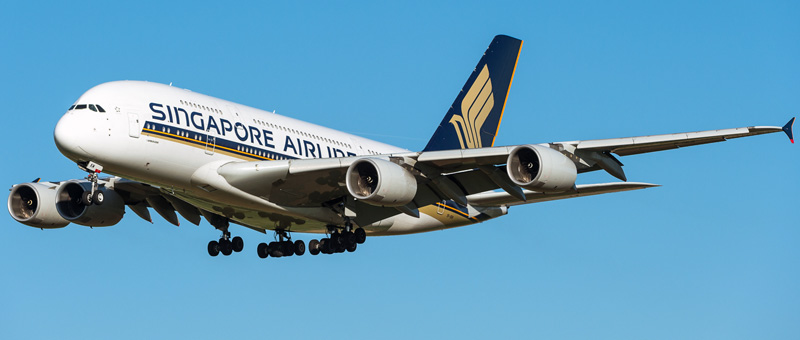 The oldest aircraft – 9V-SKA - 11.4 years
See more about the age of each aircraft:
Airbus A380-800 +
---
Boeing 777-200 – 21 aircraft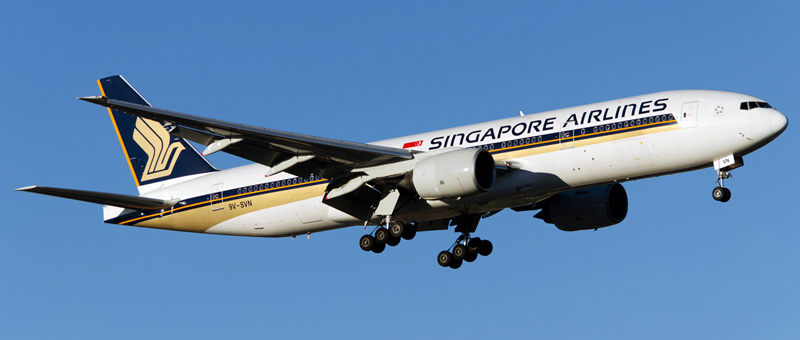 The newest one – 9V-SQN - 13.1 year
The oldest aircraft – 9V-SVB - 16.2 years
See more about the age of each aircraft:
Boeing 777-200 +
---
Boeing 777-300 – 32 aircrafts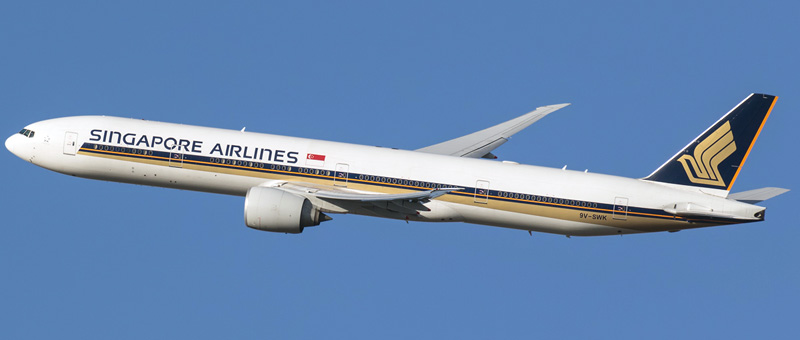 The newest one – 9V-SNC - 1.9 years
The oldest aircraft – 9V-SYF - 16.1 year
See more about the age of each aircraft:
Boeing 777-300 +
---
Official website – www.singaporeair.com
---